Sharing Quick Dinner Recipes today! So excited to share my 10 easy back to school dinner recipes with you today!
Quick Dinner Recipes
I'm all about the quick diner recipes for my busy family! I know it's different all over the country, but school starts in less than one week here in AZ!! I thought I'd put together some of my favorite easy dinner recipes to help us ease into the new school year.
Follow Picky Palate on Instagram for daily recipe inspiration.
Skillet Nachos with Spicy Salsa Verde Chicken
You can never have enough nacho recipes. This one is packed with a hearty salsa verde chicken along with black beans and cheese of course. Simple and kind of awesome 🙂
Easy Dinner Recipes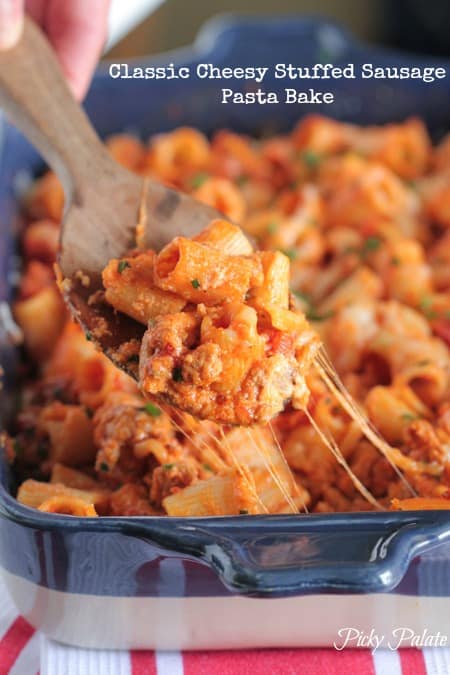 Classic Cheesy Stuffed Sausage Pasta Bake
If I had a dollar for every time I made this recipe I'd be RICH! My boys love pasta, in fact that was one of Pax's first words. Not kidding. This is a great casserole style dish that also happens to make great leftovers.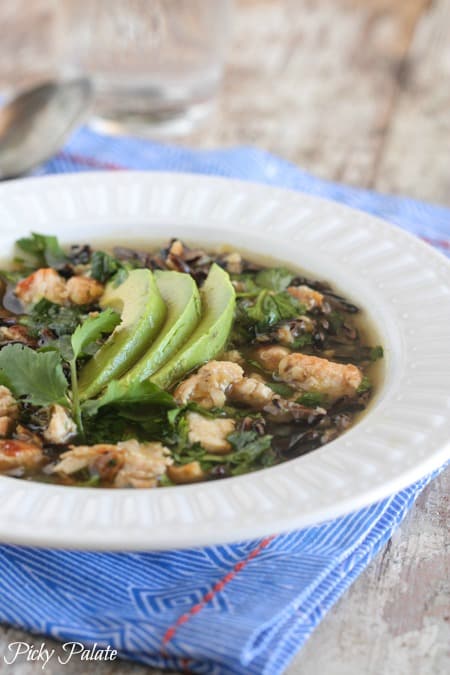 Salsa Verde Chicken and Wild Rice Soup
It's no secret that we do Mexican style food numerous times during the week. My favorite ingredients also happen to make quick and simple meals like my Salsa Verde Chicken and Wild Rice Soup. Win!
Quick Dinner Recipes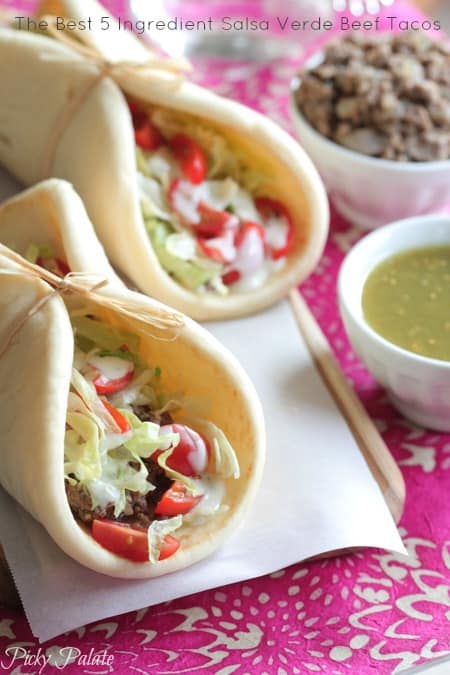 The Best 5 Ingredient Salsa Verde Beef Tacos
These tacos are literally amazing and take minutes to prepare. Don't take my word on it, try them on your family 🙂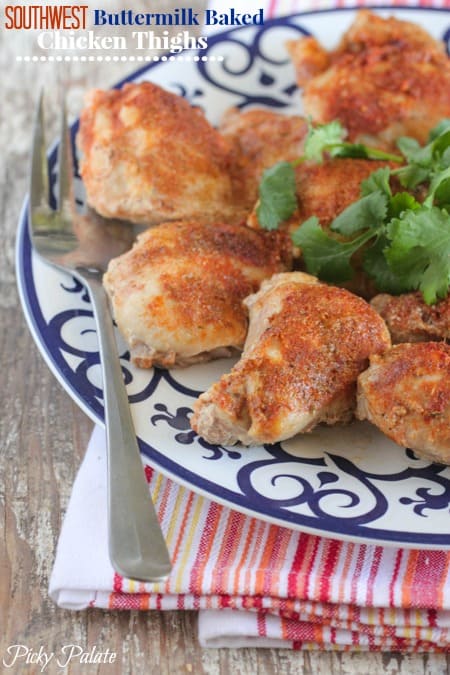 Southwest Buttermilk Baked Chicken Thighs
These flavorful baked chicken thighs make a great weeknight meal. Serve with your favorite loaf of bread and a side of roasted veggies.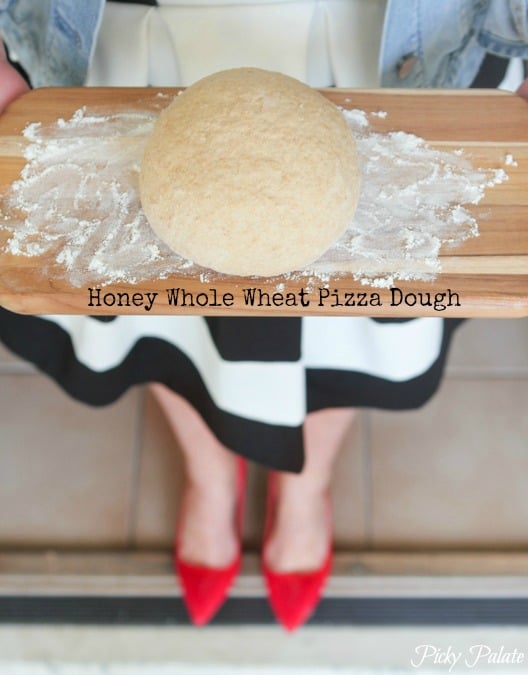 Why not have a homemade pizza night?! Make each member of the family their own custom pizza and have them help with their toppings. Did I mention this dough only takes about 10 minutes to prepare?!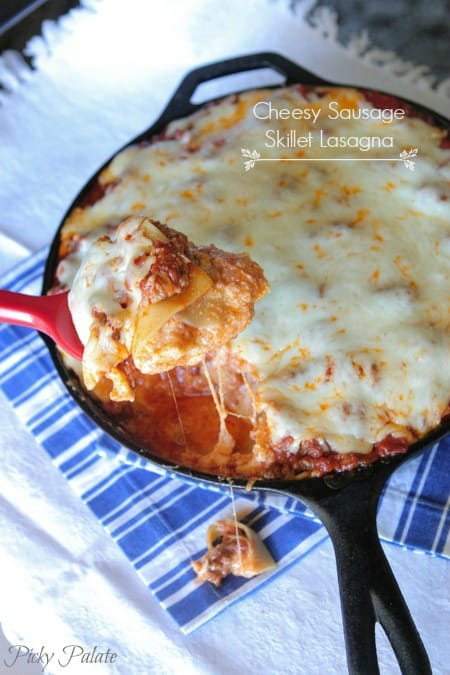 Cheesy Sausage Skillet Lasagna
LOVE this quick and simple skillet lasagna. No more waiting a good hour for your lasagna, use this recipe and have dinner ready in 30 minutes. Serve with some crusty garlic bread and enjoy!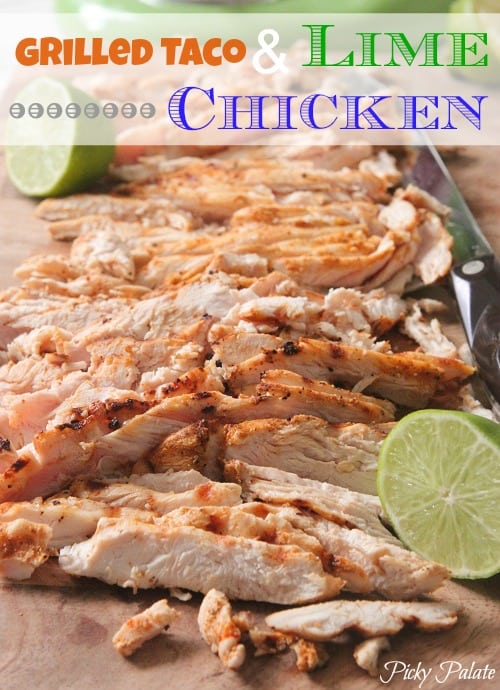 Grilled Taco and Lime Chicken for Tacos
This grilled chicken recipe is not only amazing in tacos, it is perfect for salad and just snacking in the refrigerator. One of our favorite go-to recipes.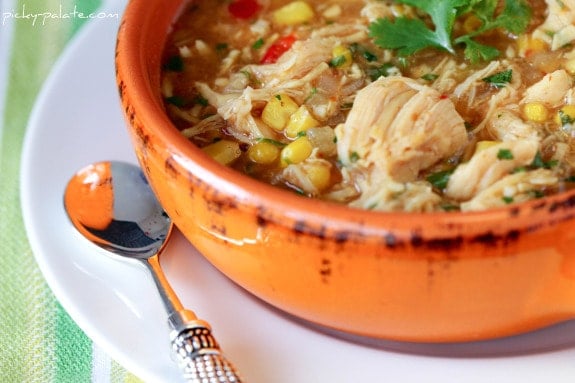 I love soup all year round. This particular recipe literally takes 10 minutes to prepare and dinner is done. Such fun flavor combinations in this one. Give it a try!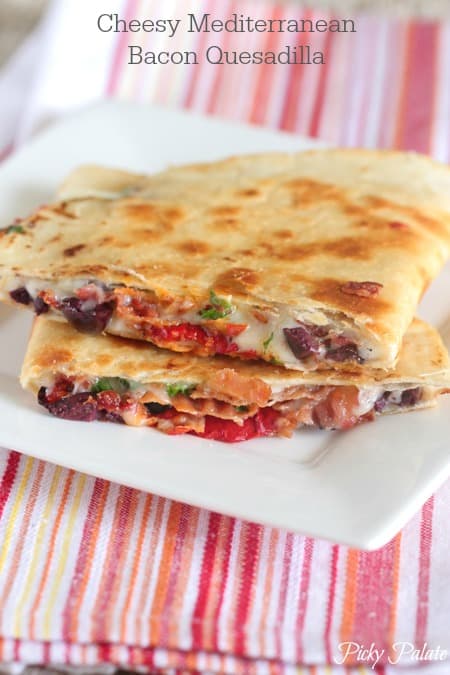 Cheesy Mediterranean Bacon Quesadillas
Flavor perfection is how I describe this buttery crisp quesadilla. Bacon, roasted red peppers, kalamata olives, and a number of cheeses make for a killer quesadilla night! Enjoy!