Sharing The BEST Winter Soup Recipes with you today! I've collected a bunch of my favorite Picky Palate soup recipes that are perfect for cold months, hope you enjoy!
This taco style soup is hearty and packed with cheese filled tortellini. The kids went nuts for this. It's warm and great for parties too!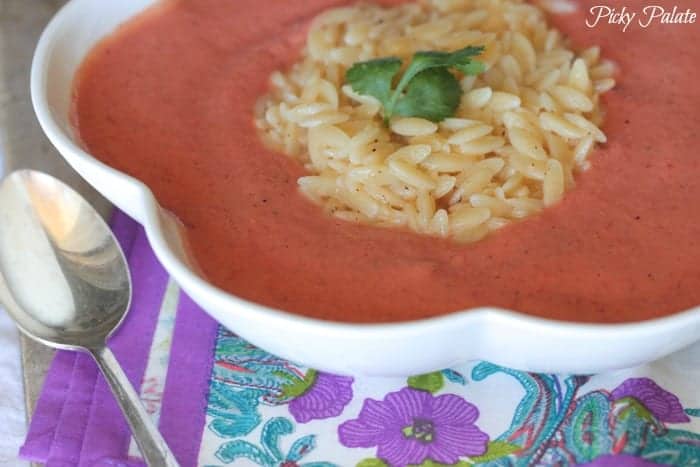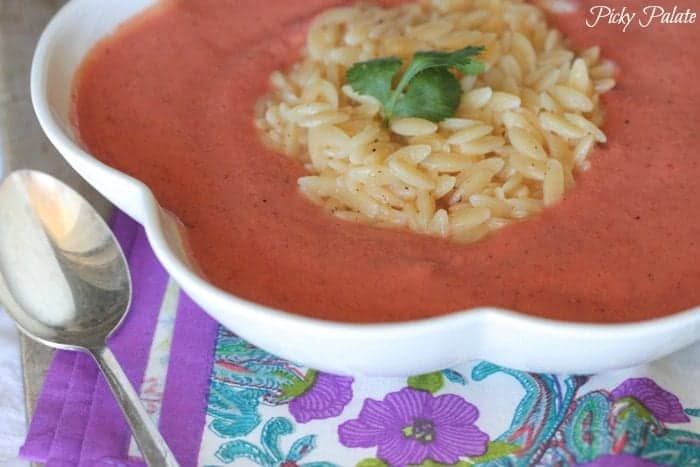 Skinny Tomato Soup with Cheesy Orzo
This homemade quick and simple tomato soup is "healthier" and is so great with a spoonful of cheesy orzo on top! You've gotta give this one a try!
My weeknight chili is one of our favorite recipes we use on the weekly. The boys love to add a dollop of sour cream and a handful of crushed tortilla chips. It's great transferred to the slow cooker if you want to let it simmer all day.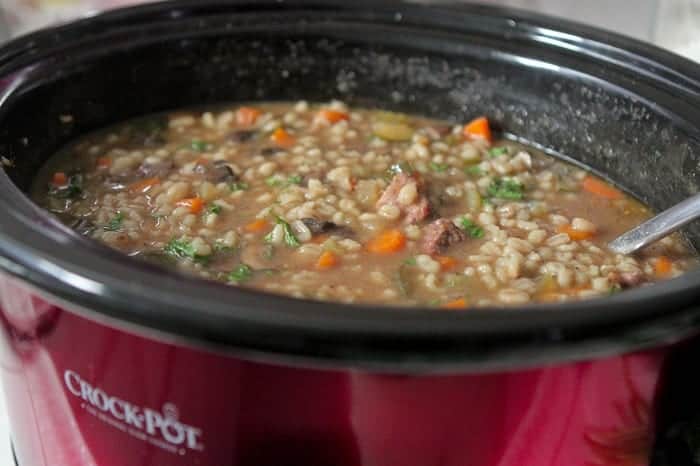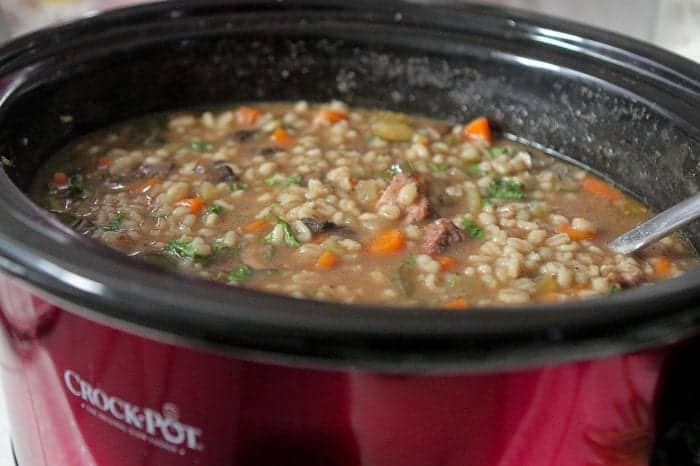 Slow Cooker Beef and Barley Soup
There's something so comforting about slow cooker beef and barley soup. This one is ultra flavorful and delicious with a side of crusty bread for dipping.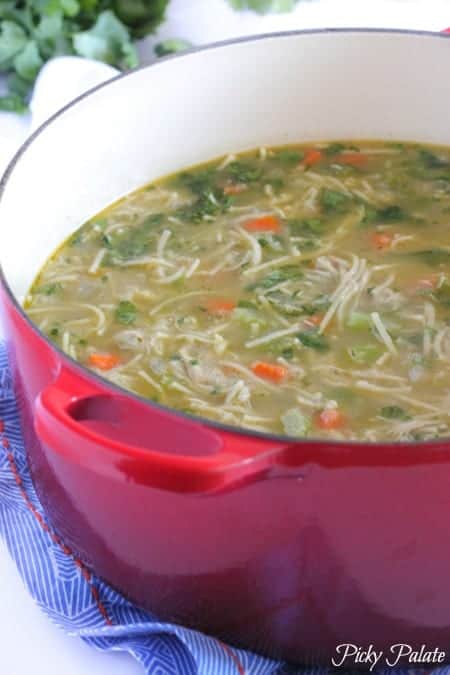 One Pot Mexican Style Chicken Noodle Soup
We love a good pot of chicken noodle soup and this Mexican style is fantastic!
The Best Winter Soup Recipes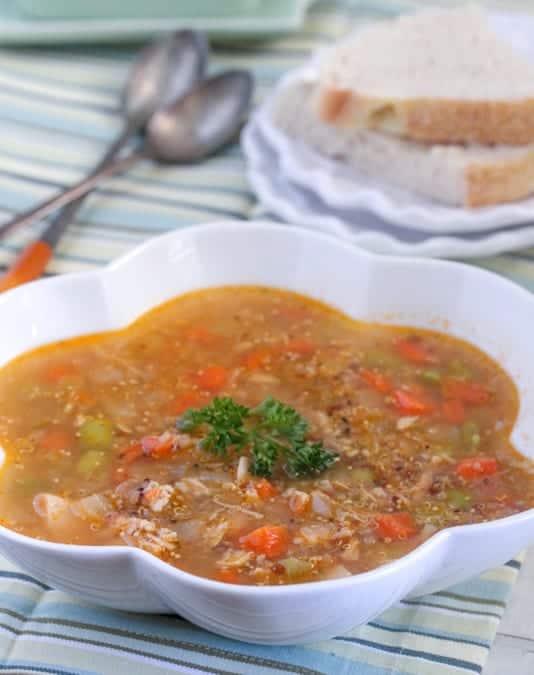 Lemon Chicken Quinoa Vegetable Soup
This one might scare off the kids, but I'm telling you it is amazing! The just right lemon broth packed with quinoa, chicken and vegetables make for the perfect Winter soup.
I've been making my BBQ soup for years. It's so great for parties and everyone asks about it. Not your typical soup flavors, but it just works!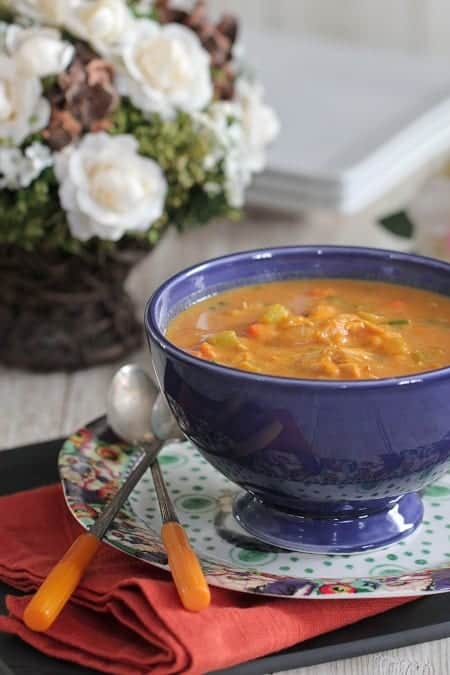 Have you ever had savory pumpkin recipes? You've got to try my chicken pumpkin soup. It is the perfect soup to go inside sourdough bread bowls.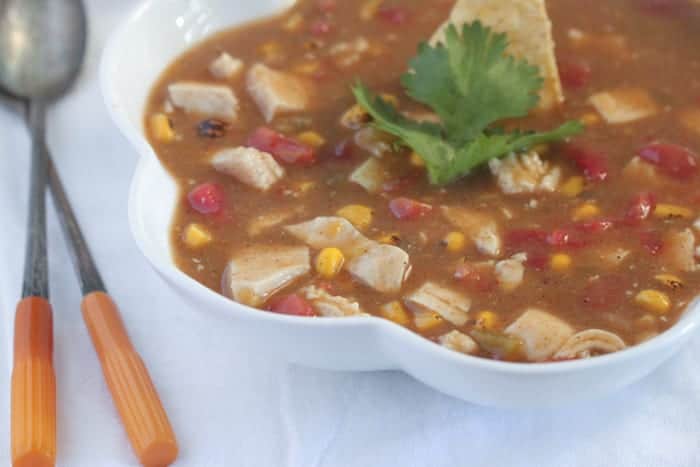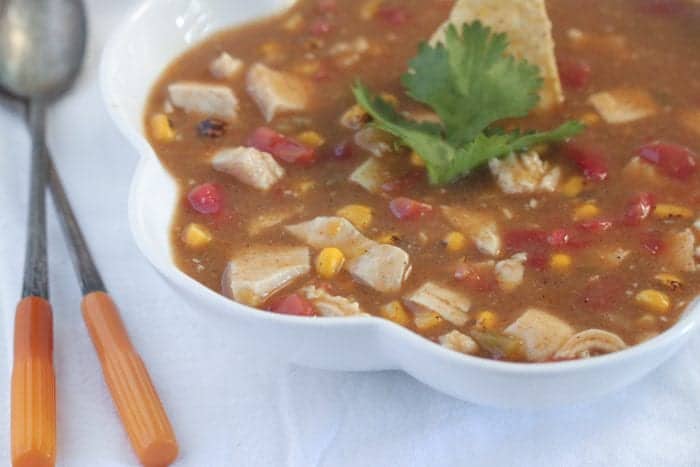 My enchilada soup is always a big hit. Full of Mexican style flavors and literally only takes minutes to prepare.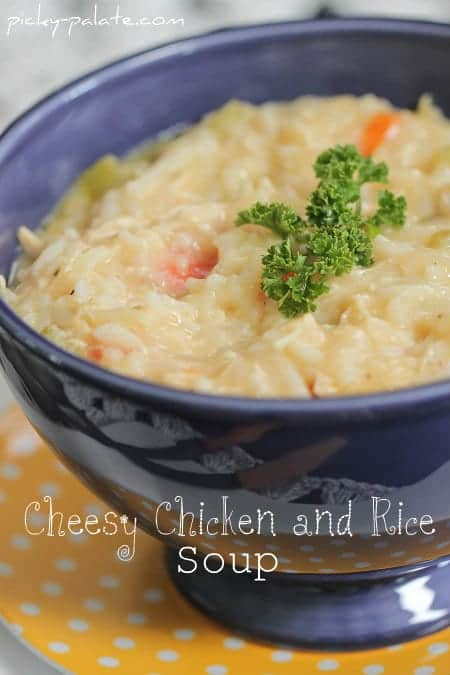 Does it get any more comforting that chicken soup? Especially a nice bowl of cheesy chicken and rice soup. If you want to brighten up someones day, this is a great recipe to do it!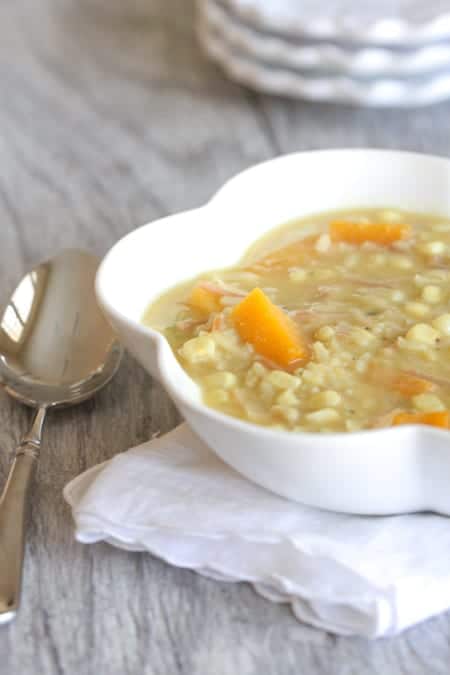 One of my latest soup recipes is this gorgeous corn chowder. We had it in bread bowls a couple weeks ago and it was perfection!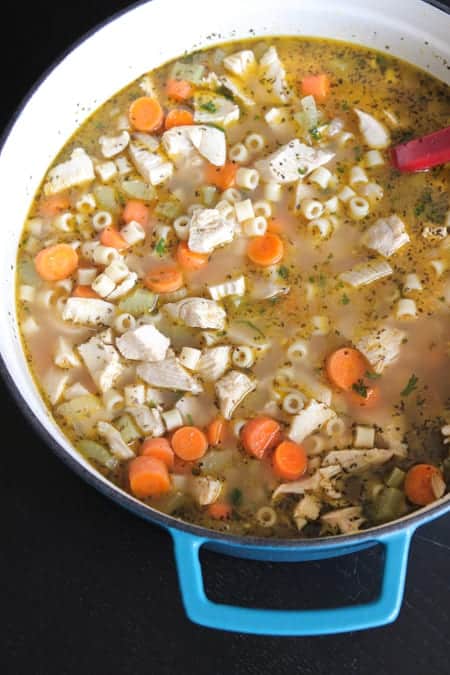 My weeknight chicken noodle soup has been very well received. It's colorful, comforting and perfect for serving at dinner parties!
Pin to your favorite Soup Recipe Board!