Sharing my Must Have Burger Recipes For Summer with you today! Grilling in the summer is one of life's greatest pleasures.
Surrounded by family and friends, it really doesn't get better than that. I've put together some of my favorite Picky Palate burger recipes that will be a hit with all of your guests this summer. Hope you enjoy!
Bacon and Ranch Cajun Baby Cheeseburgers
These burgers are mini and flavor packed with some of my favorite ingredients. These little bites are a hit at every party.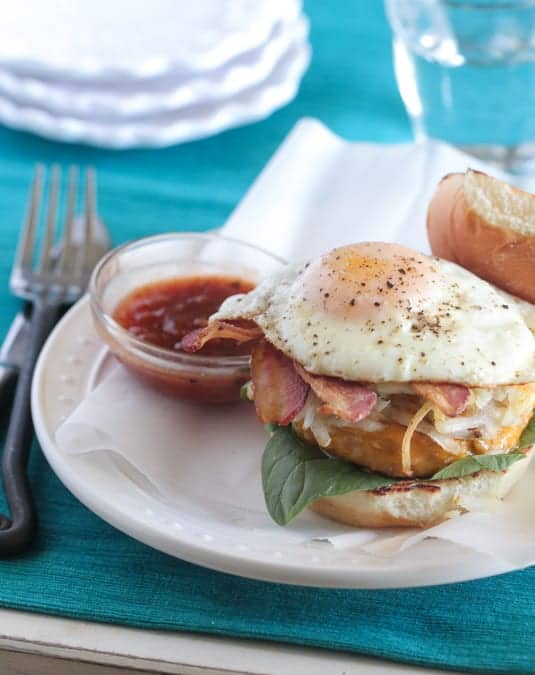 The Ultimate Breakfast Turkey Burgers
I don't know abut you guys, but we love having breakfast for dinner on a regular basis. #putaneggonit 🙂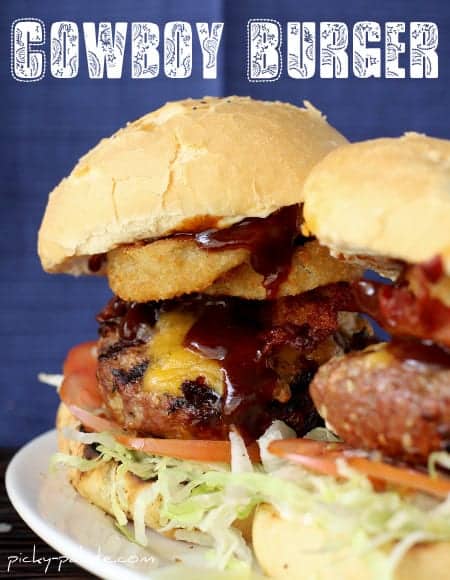 Something about BBQ sauce and burgers just make my heart sing. These bad boys even have onion rings on top. Drooling over here.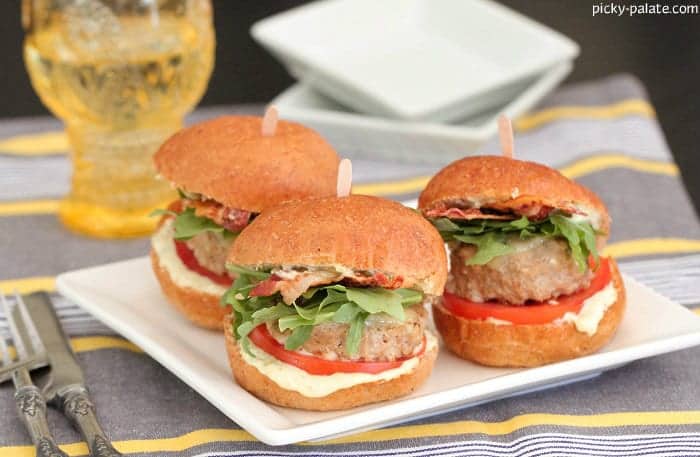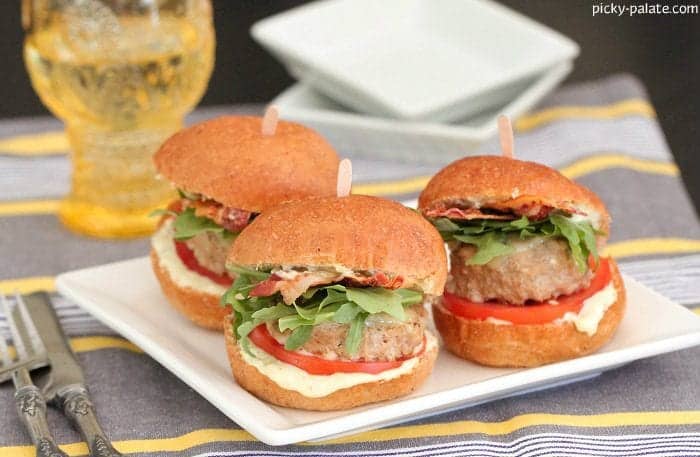 We really enjoy preparing turkey burgers in the summer. A little lighter but still great flavor. These little BLT Sliders get an A+.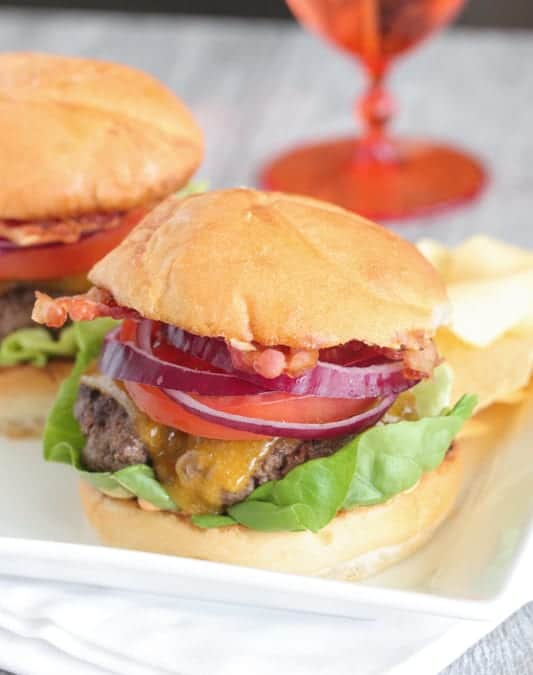 One of my latest burger creations right here. Just enough heat make these burgers perfect for summer parties. Go easy on the Sriracha for the kids and they'll love it too!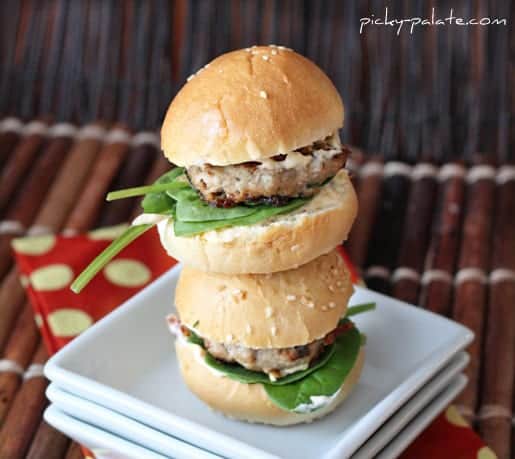 Feta Sun Dried Tomato Turkey Burger Sliders
These Italian style sliders are one of my very favorites. So many great flavors going on, you can't go wrong.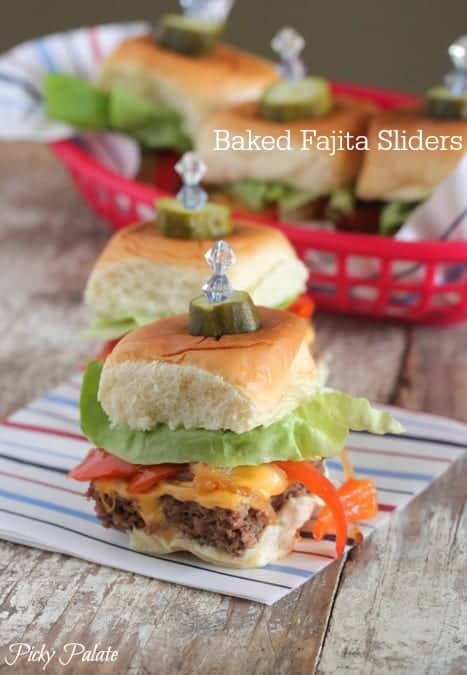 Last but not least, these cutie patootie fajita sliders are actually baked in a baking dish then cut to fit your rolls. Super easy and flavor packed.