My One Hour Buttermilk Dinner Rolls need to be added to your next dinner! Simple, quick, soft and delicious!  Perfect for Holidays and weeknight dinners.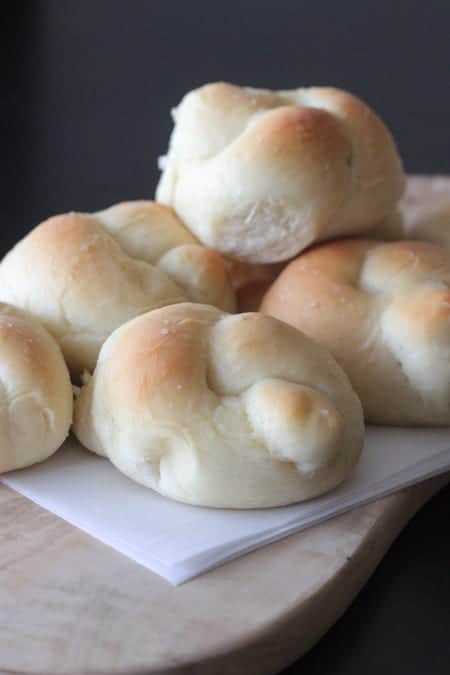 Have you ever wanted to make dinner rolls but didn't know where to start or how to tackle them?  I've got just the recipe for you.  Simple, fail proof rolls that you'll have on the table in no time.
Continue Reading »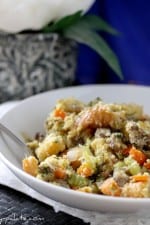 Sharing my stuffing recipe with you today that is truly the BEST Thanksgiving Stuffing!  Packed with amazing flavor, sourdough and cornbread.  Look no further!

If you are looking for a stuffing recipe that all of your guests will love, look no further, I've got the perfect recipe!
Continue Reading »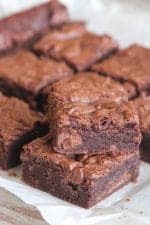 Sharing my One Bowl Chocolate Chunk Brownies today. Perfectly chocolatey, chewy and simple to prepare!  A homemade brownie recipe you'll make over and over again!
You are in for the ultimate treat with my homemade brownie recipe!
For more Picky Palate brownie recipes try: Peanut Butter Fudge Stuffed Brownies.
Continue Reading »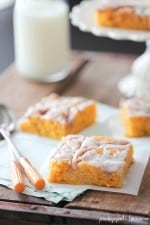 Sharing my Cinnamon Roll Pumpkin Vanilla Sheet Cake today!  This sheet cake is simply perfect for your Holiday Dessert table, packed with sweet cinnamon flavors.

Making a cinnamon roll recipe might be some of my favorite desserts ever.  If you love cinnamon rolls, I think you are going to love my simple "perfect for Thanksgiving" texas sheet cake recipe!
Here I give you my Cinnamon Roll Pumpkin Vanilla Sheet Cake.  I love watching the reaction of my boys sampling my baked goods.  I gave them a bite after school a couple days ago of this sheet cake and their expression was priceless. Don't let the cake mix in the recipe … Continue Reading »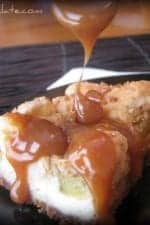 Sharing my Caramel Apple Cream Cheese Cookie Bars with you today!  They are perfect for Fall and Winter baking.  So simple to prepare and packed with goodness!
Cookie bars are so much fun to make.  Your options are endless!  These bars are packed with sweet tart apples, cream cheese and caramel that make for the perfect sweet treat.
This simple little Fall dessert is gooey and "appley" delicious with warm soft caramel oozing off the sides.   Hope you all enjoy!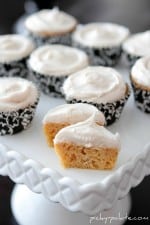 Sharing my Sweet Potato Cupcakes with you today that make the perfect addition to your Holiday dessert table!  Spiced just right, everyone loves these.

If you've never had a sweet potato cupcake, I'm about to make your day!
Continue Reading »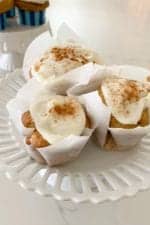 Sharing my Yummy Fall Cupcakes with you today!  This simple cupcake recipe gets rave reviews from everyone and it is so simple to prepare!
My simple cupcake recipe is about to be your new favorite for this time of year.  It has just the right amount of spice that you are going to love!  I use a box cake mix and jazz it up to make it amazing.  Your family and friends are going to love it!  Be sure to follow Picky Palate on Instagram for sneak peeks of what's coming next to the blog!
Continue Reading »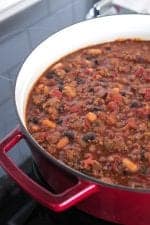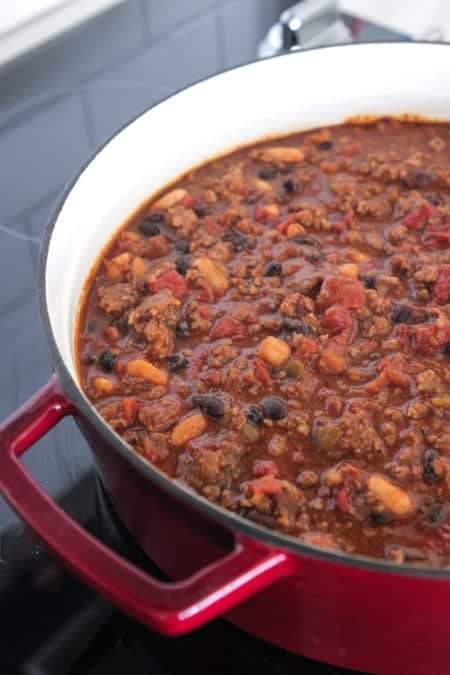 My Perfect Weeknight Chili Recipe is just what you need for Fall cooking! Simple and delicious!  This chili recipe is packed with flavor and is perfect for serving large groups.
Fall season is the best isn't it?  Even though we're still pushing 100 degrees here in Arizona, I look forward to this time of year!  It brings so much fun baking and cooking simple hearty recipes that are my favorite.
Chili is a staple recipe for us.  I make different variations on the regular, but this particular recipe needed to be shared.  Seriously flavor packed with just your basic pantry essentials.  Give yourself about 10 minutes and this gorgeous pot of chili will be simmering ready to go at your fingertips.  Winning!
Continue Reading »