I know Christmas is in a few short days, but you've still got time to bake for your family and friends! Let me pass on some of my favorite easy Christmas baking ideas that will wow everyone this Holiday Season! Happy Baking and Merry Christmas!!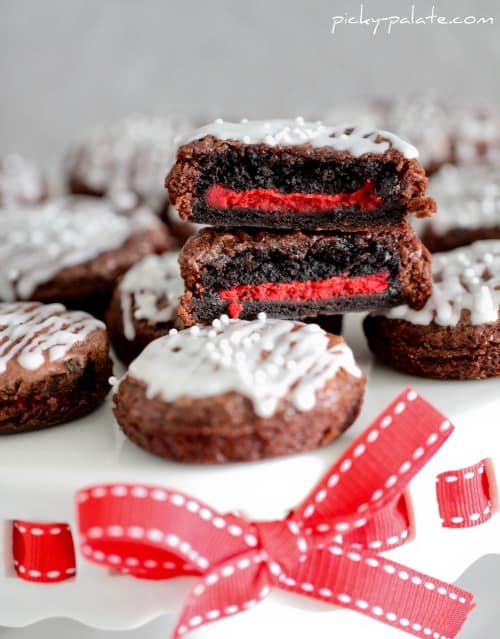 I Love, Love, Love this festive recipe I did last year. They make the perfect gift wrapped in clear bags with a bow. Simple and EVERYONE loves them.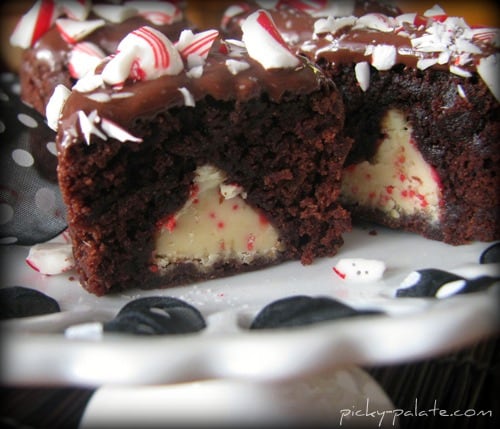 Festive Candy Cane Centered Brownie Bites
Who doesn't love a surprise center when you bite into a sweet treat? These minty brownie bites will have your friends raving!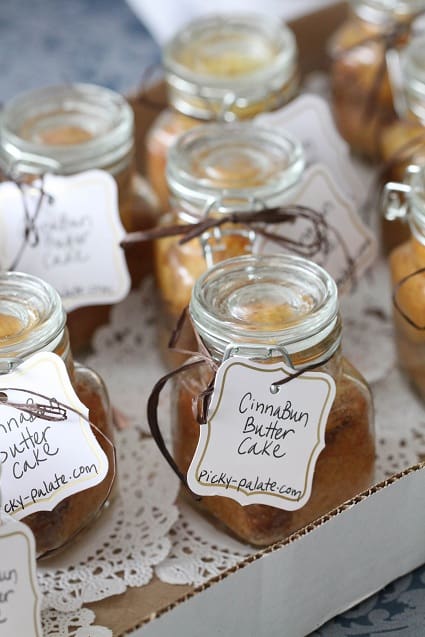 Cinna Bun Butter Cakes in a Jar
How fun are these little cakes in a jar? Not only do you get to eat a delicious cake, but you get an adorable jar to use for later. A double gift 🙂 I found these mini jars at Michaels. Simple and perfect for gift giving.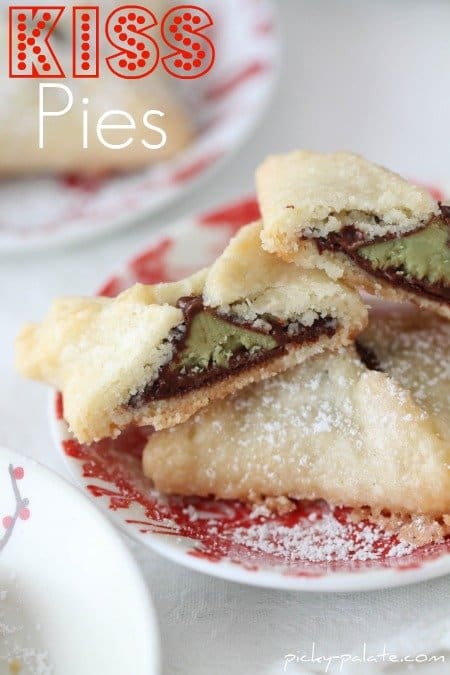 These little Kiss Pies are almost too perfect. Only 2 main ingredients! Who wouldn't want a Kiss Pie dropped off at their door this Holiday Season? xoxo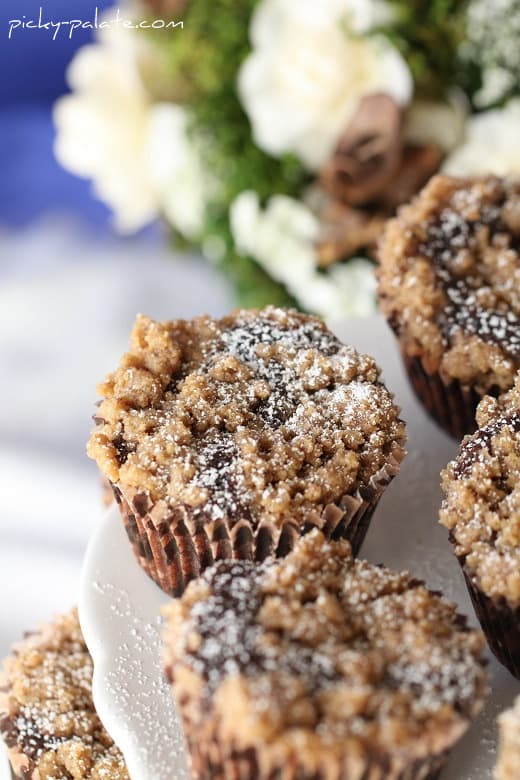 Chocolate Crumb Topped Cupcakes
This simple jazzed up cake mix cupcake is so gorgeous and tastes completely homemade with the crispy crumb topping. Grab your cutest cupcake liners and get baking!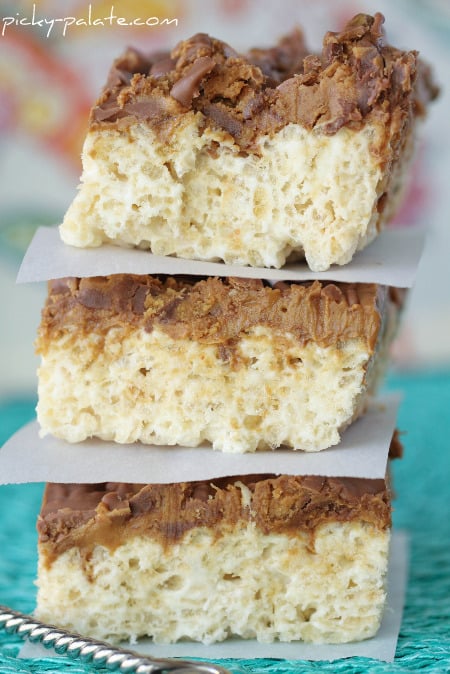 Chocolate Peanut Butter Cup Layered Rice Krispie Treat
For all of your chocolate peanut butter fans, this is the perfect goodie for their plate. Thick chunks of Reeses Peanut Butter Cups atop traditional rice krispie treats make for one heck of a dessert!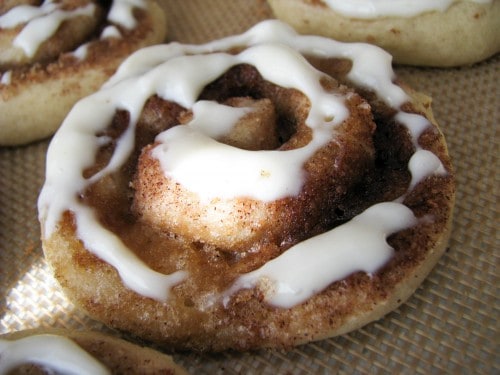 If you are looking for that perfect cookie to bake for gifts, this one is it. I am not kidding when I say it is one of my favorite recipes to date on Picky Palate. It has been a reader favorite for almost 2 years now and does NOT disappoint 🙂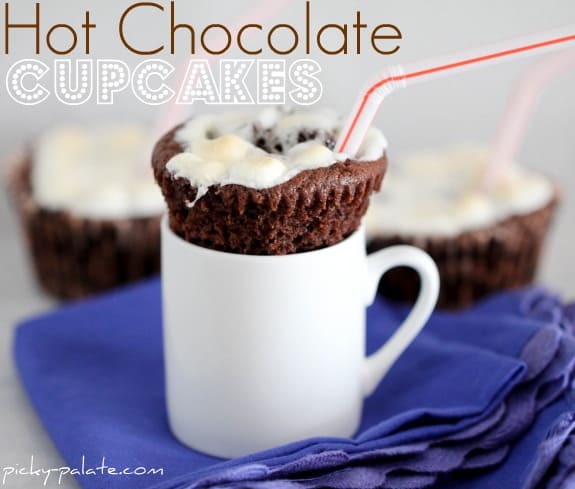 Hot Chocolate Cupcakes with Mint Kissed Centers
Another really great recipe that looks perfect wrapped in celophane or clear little bags and a bow. You can pick up some tiny mugs at the dollar store.
No-Bake Chewy Cookies and Cream Bars
The ultimate krispie bar treat packed with crushed Oreo Cookies and marshmallow. There are no words to describe how delicious these are!