Sharing my favorite Thanksgiving Recipes today! Let the eating frenzy begin!
I've put together some of my very favorite Thanksgiving Menu ideas that everyone loves!
I can hardly wait for all of the festivities and family fun this week. Hope everyone has a beautiful Thanksgiving week!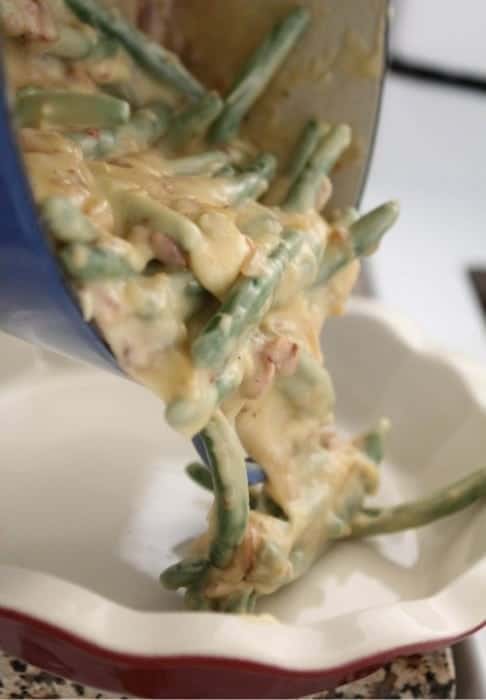 Thanksgiving Recipes
Cheesy Bacon Green Bean Casserole Pot Pie
Can you even handle this creamy fabulousness? This is one of the best Green Bean Casseroles I've ever had. I turned this one into a pot pie, but you can serve it without the pastry on top as well. Both…..amazing!
Follow Picky Palate on Instagram for daily recipe inspiration.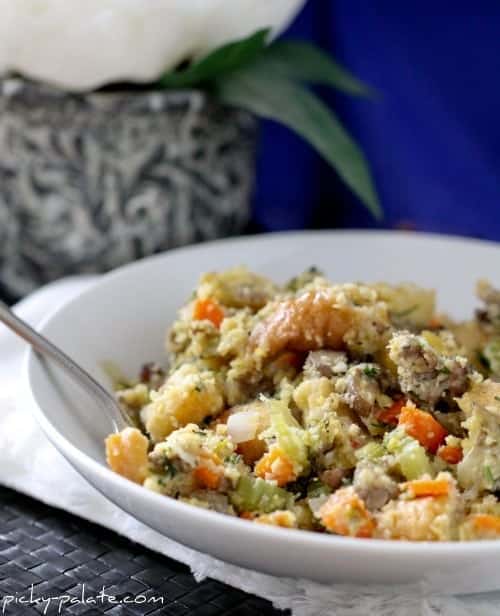 Sourdough Sausage and Cornbread Stuffing
There are no words that can describe how perfect this stuffing recipe is. I've used it for the last few years and it gets rave reviews! Treat your guests and see for yourself 🙂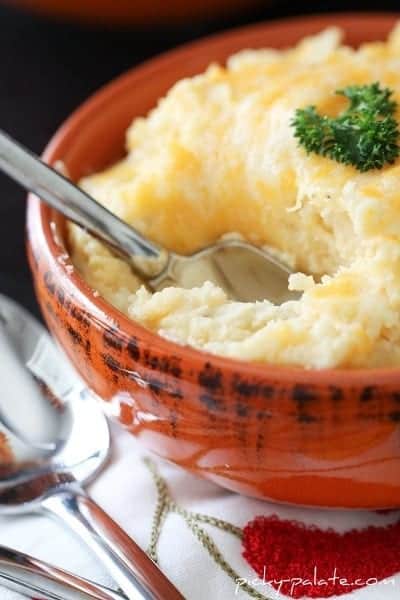 Cheesy Buttermilk Baked Mashed Potatoes
One of my favorite mashed potato recipes. A little smoky, a lot cheesy and baked to perfection. It's a great way to keep them warm until ready to serve.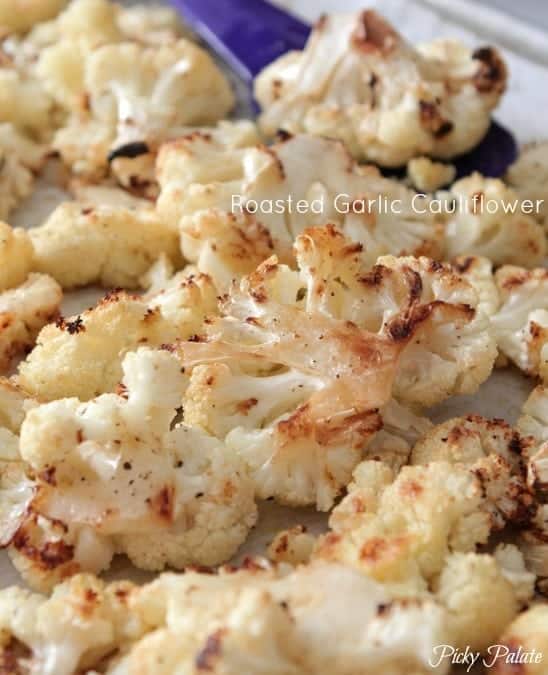 If you are not a cauliflower fan, this recipe will change your mind. I could eat this stuff all day long, not even kidding. Your guests will be begging for more!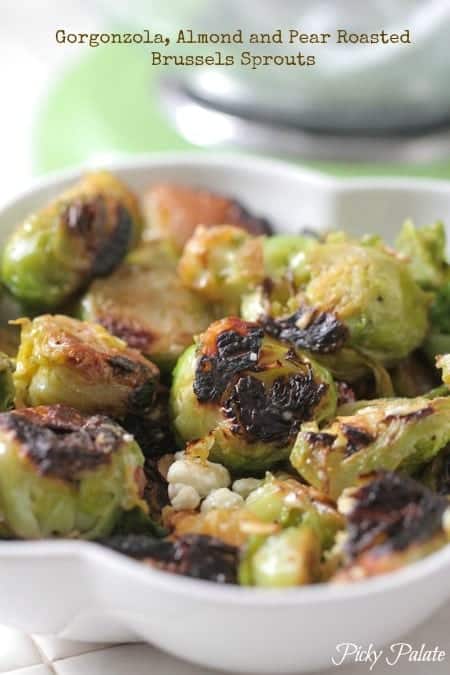 Gorgonzola, Almond, and Pear Roasted Brussels Sprouts
I didn't start eating brussels sprouts until just a few years ago. I was totally afraid of them, lol! When they are roasted and seasoned right, look out because they are a vegetable you won't forget.
Thanksgiving Menu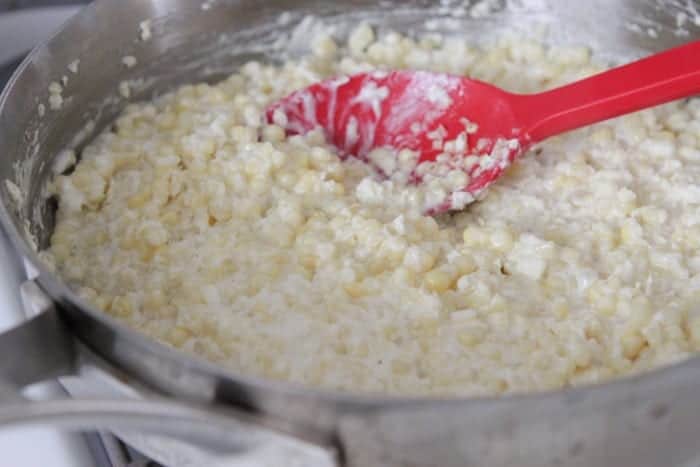 Butter and cream cheese, need I say more? Good grief I want some right now.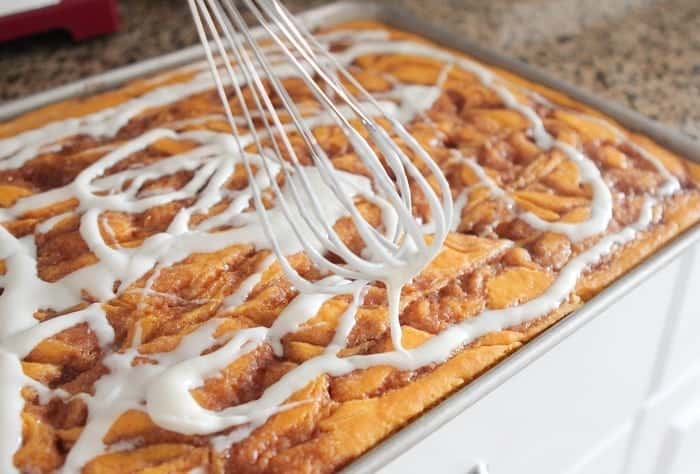 Cinnamon Roll Pumpkin Vanilla Sheet Cake
Moving on to dessert. One of my all time most popular recipes right here. Gooey and cinnamon-y fantastic. Did I mention it's one of the easiest dessert to make?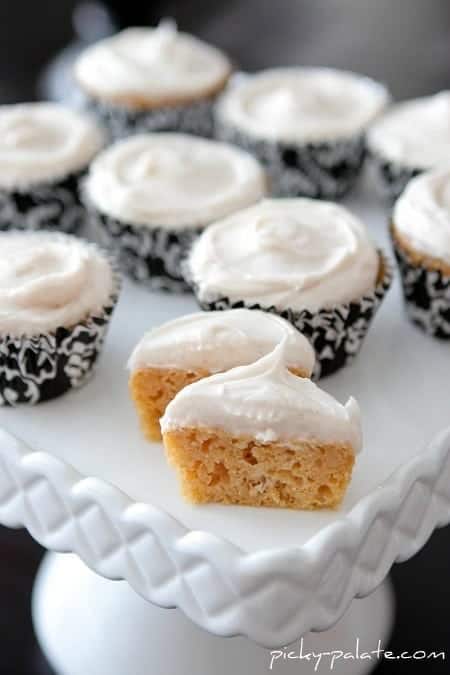 Sweet Potato Cupcakes with Cinnamon Sugar Cream Cheese Frosting
These cupcakes are pillowy soft with one of my favorite frostings ever. Who would have throught that pureed sweet potato would make such an amazing cupcake? Love these!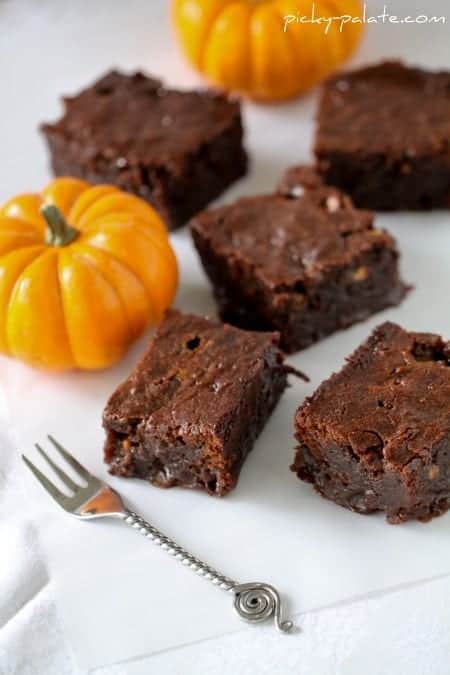 Gooey Pumpkin Butterscotch Brownies
Pumpkin and butterscotch are a match made in heaven with this simple brownie recipe. Give it a try!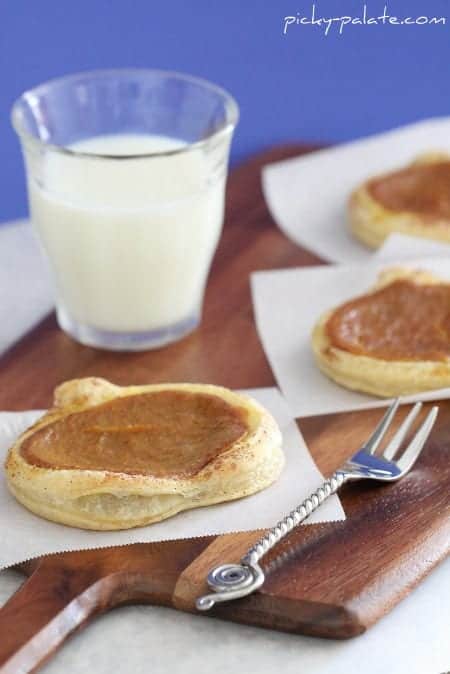 Cinnamon Toasted Pumpkin Pie Tarts
Puff pastry dusted with cinnamon and sugar make the perfect flaky crust for these cute little pumpkin pie tarts. So simple to prepare and they look adorable too.