10 Perfect Back To School Cookies
I've got 10 Perfect Back to School Cookies for you to make everyone's day a little brighter! There's nothing like coming home from school to a fresh batch of cookies in the kitchen. You can't go wrong with my favorites below!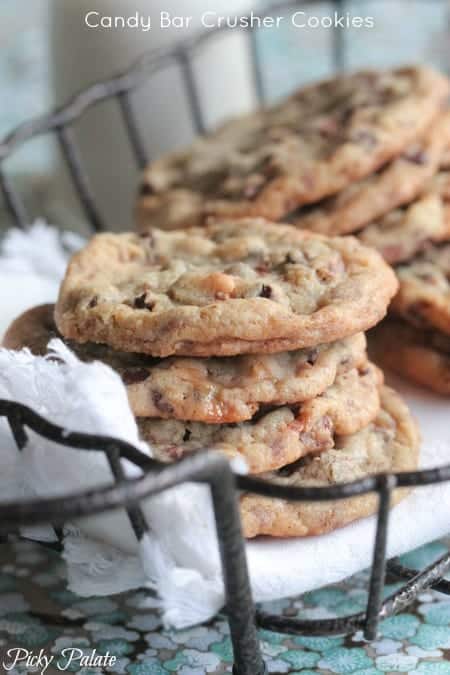 These buttery crisp cookies are packed with your favorite candy bars. The best part….use your family favorites!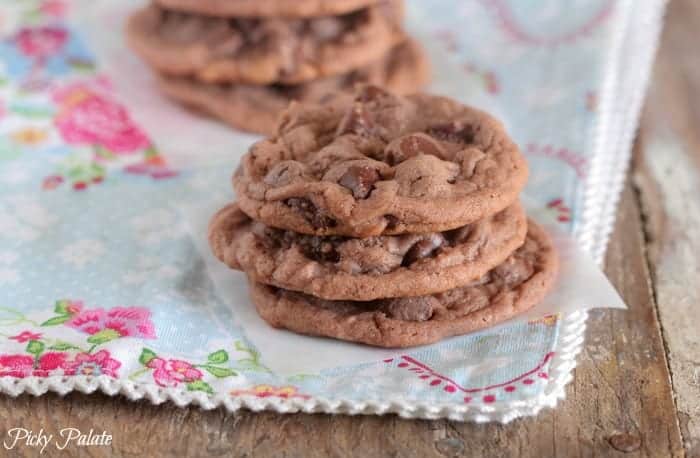 Chocolate Malted Chip Pudding Cookies
These cookies have all of my favorite things packed inside. You will love the hint of malt in each bite.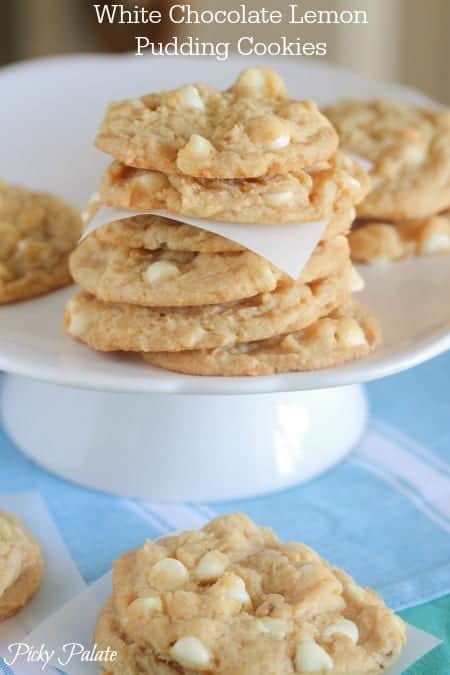 White Chocolate Lemon Pudding Cookies
I remember creating this cookie with my oldest son a few months ago. He loves lemon desserts and these cookies did not disappoint!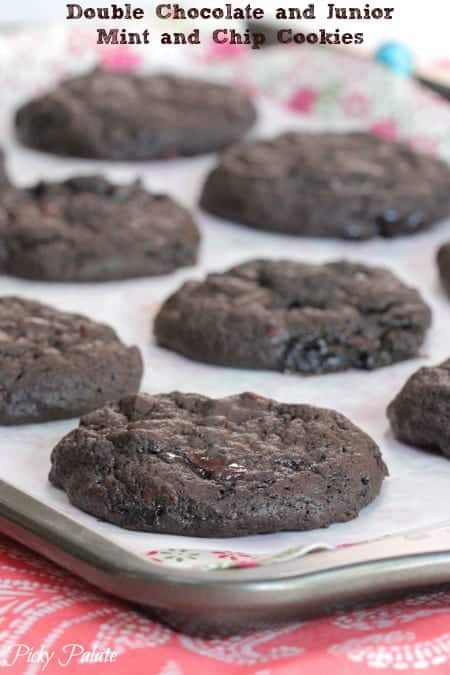 Double Chocolate and Junior Mint and Chip Cookies
Who doesn't love Junior Mints?! Bites of gooey mint in every bite!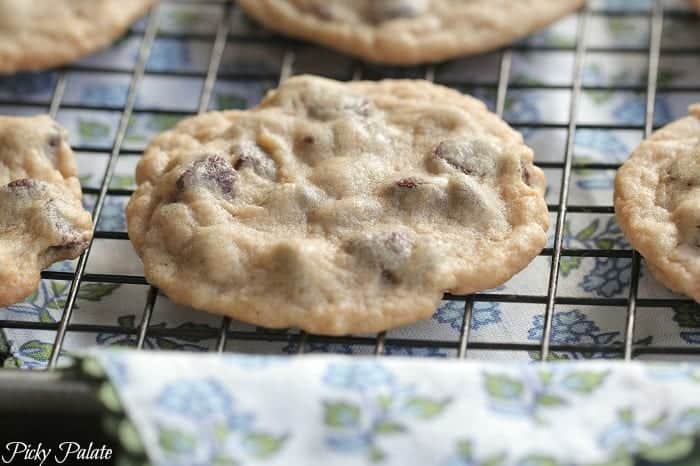 Soft Batch Style Chocolate Chip Cookies
These are a family favorite. Soft and loaded with chocolate chips. Can't beat these!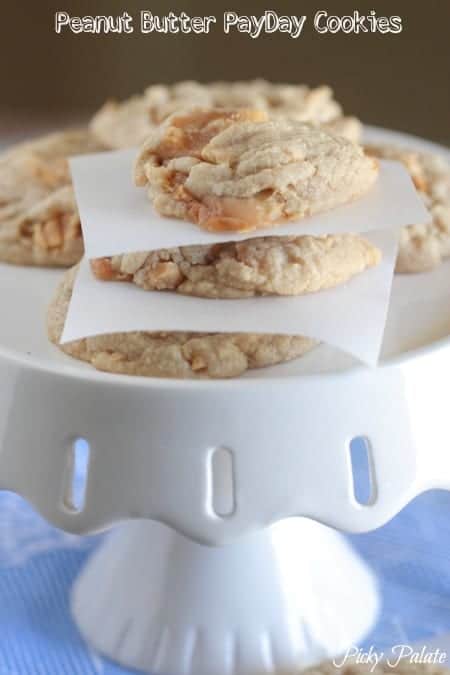 I'm not typically a PayDay candy bar fan, but wait until you try them inside these cookies! Whoa! Amazing.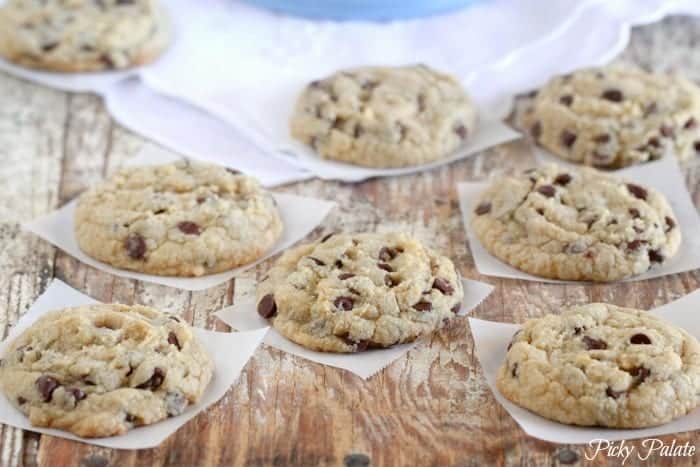 Mini Mint Chocolate Chip Cookies
Everything is always cuter when it's mini. These itty bitty chocolate chip cookies have a hint of mint with great chewy texture.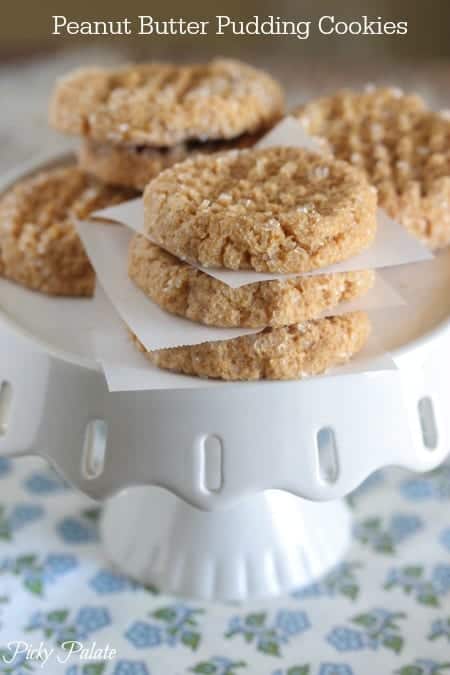 I could eat these all day everyday. Soft peanut butter cookies with added pudding mix makes one perfect cookie.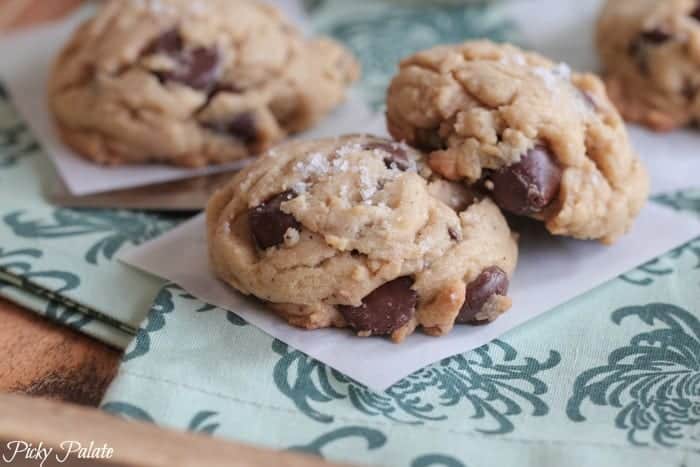 Salted Brown Butter Dark Chocolate Chip Cookies
If you haven't baked cookies with brown butter before, you have to do it! The richness it brings to a batch of cookies is unbeatable 🙂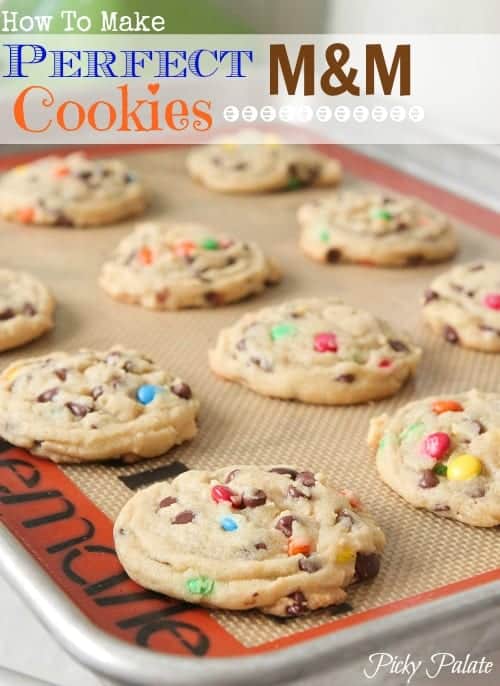 These don't need any introduction. They've been a reader favorite for a long time. Perfect shape, perfect texture and….now I want a cookie, lol! Enjoy!
FOLLOW PICKY PALATE ON INSTAGRAM! Show me what recipes you're making from Picky Palate by using #pickypalate.
Other recipes you may enjoy...
Comments