Thrilled to share my 8 Must Have Apple Recipes with you today! There's a little something for everyone in this group of delicious recipes.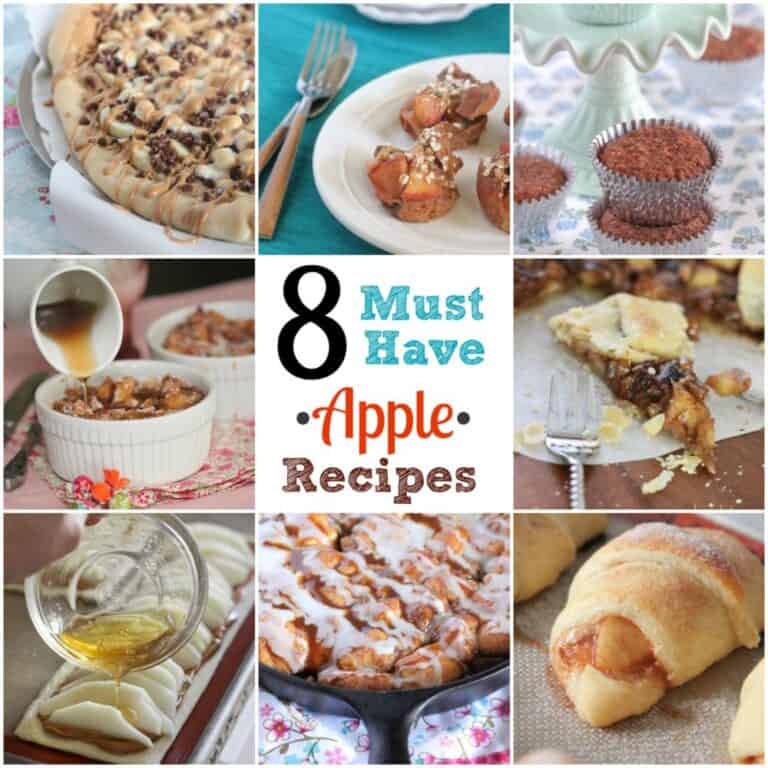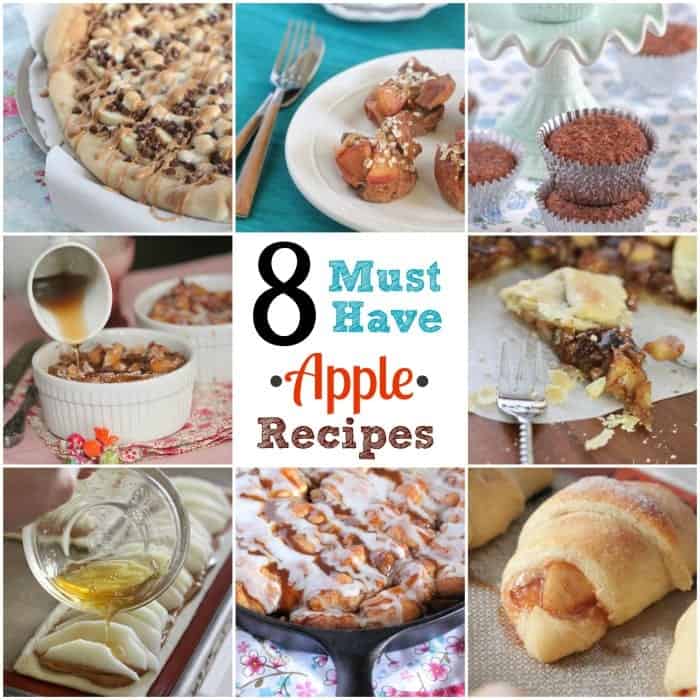 Apple Recipes
Is there anything better than Fall Baking?! What are your favorites? Cakes, cookies, tarts, muffins? I don't know about you, but I kind of like baking anything and everything this season. Packing up sweets to give to family and friends makes me so happy.
The warm ingredients, the aromas coming from the oven…it's all just so good! I've put together some of my very favorite apple recipes that will please all of your family and friends. You'll be making these all season long. Hope you enjoy!
Apple Peanut Butter S'mores Pizza
Apples and Spice Cinnamon Bread Pudding
Chocolate and Caramel Apple Pie Galette
Honeyed Apple Peanut Butter Tart
Salted Caramel Apple Pie Biscuit Bites