Need some leftover Halloween recipes?! I've got you covered with all of your favorite candy bars, cookies, brownies and more!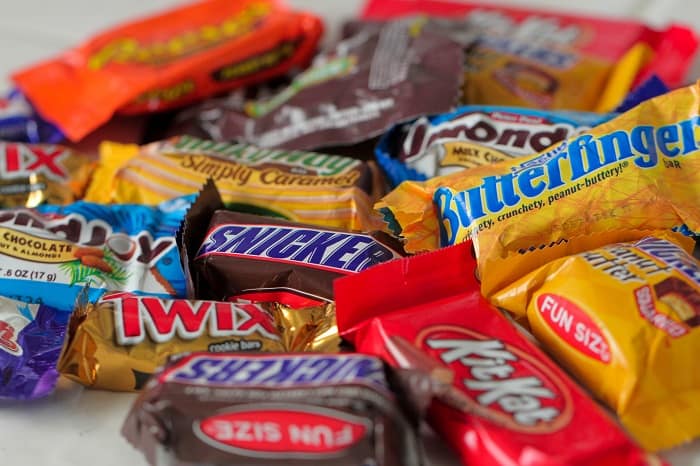 Halloween Recipes
Do you still have bags and bags of candy around the house?! Yah, us too. It's everywhere. Pax keeps finding the boys candy bags and tries gnawing his way through random pieces, lol! I've compiled a group of some favorite Picky Palate candy recipes that help use up that extra candy around, perfect to give to your family, friends and/or neighbors! Enjoy!
Try my Candy Chocolate Popcorn too! Follow Picky Palate on Instagram for daily recipe inspiration.

Easy Halloween Recipes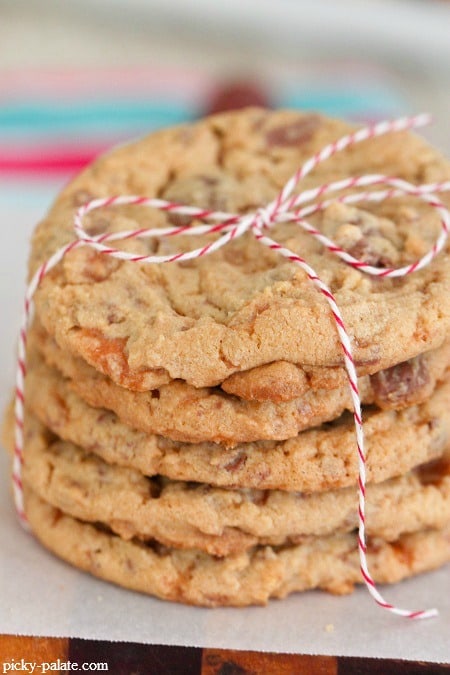 Butterfinger Peanut Butter Chocolate Chunk Cookies
Candy Bar Stuffed Chocolate Chip Cookies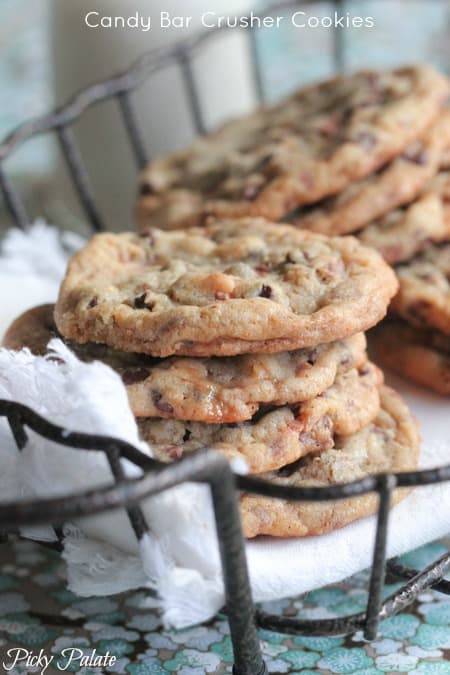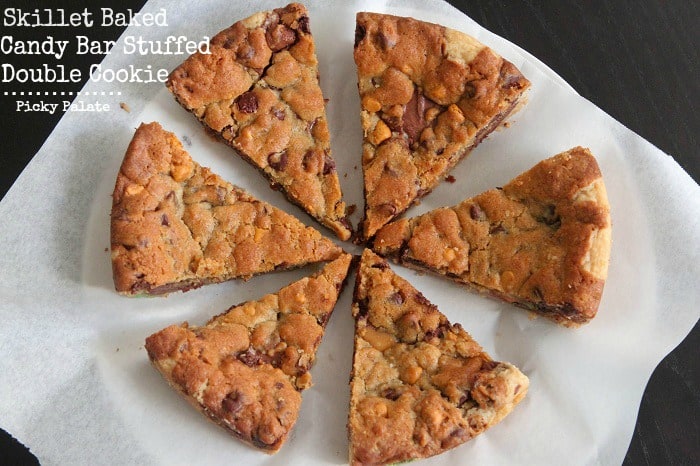 Skillet Baked Candy Bar Stuffed Double Cookie
Chocolate Cake Reeses Peanut Butter Chunk Cookies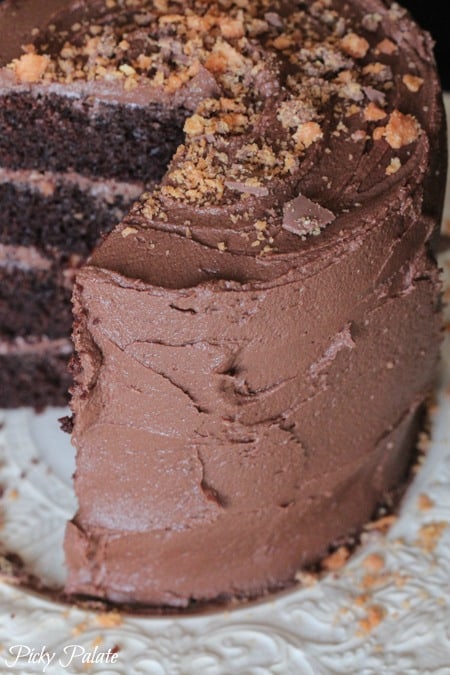 Double Chocolate Butterfinger Layered Cake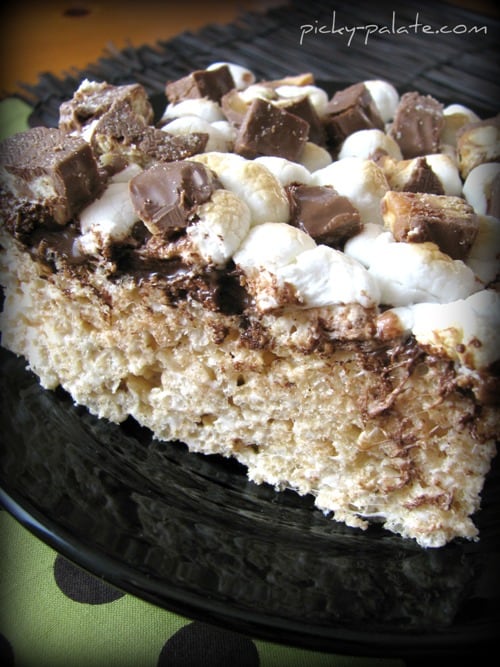 Extreme Toasted Marshmallow Candy Bar Rice Krispie Treats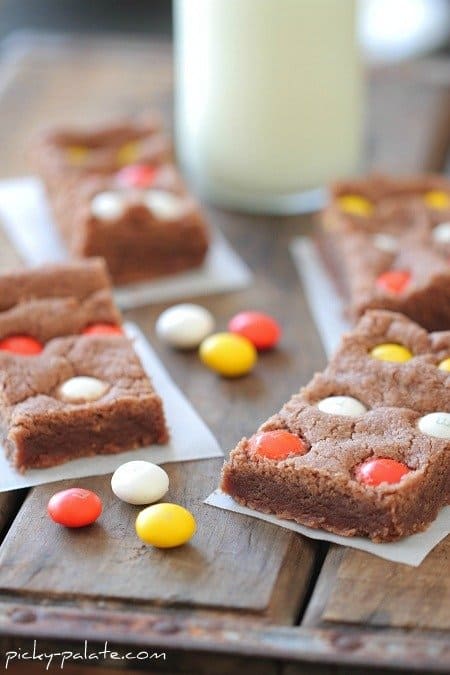 Chocolate Shortbread Bars with White Chocolate Candy Corn M&M's.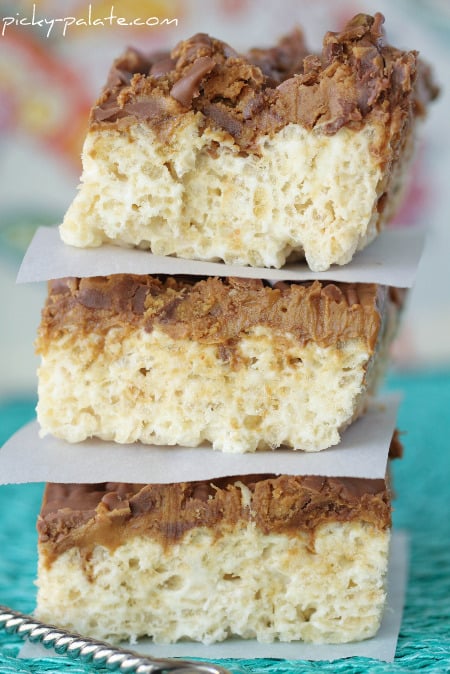 Chocolate Peanut Butter Layered Rice Krispie Treats