Sharing my Must-Have Cake Mix Recipes that take advantage of boxed cake mix convenience! Fun to make with the kids and perfect for parties!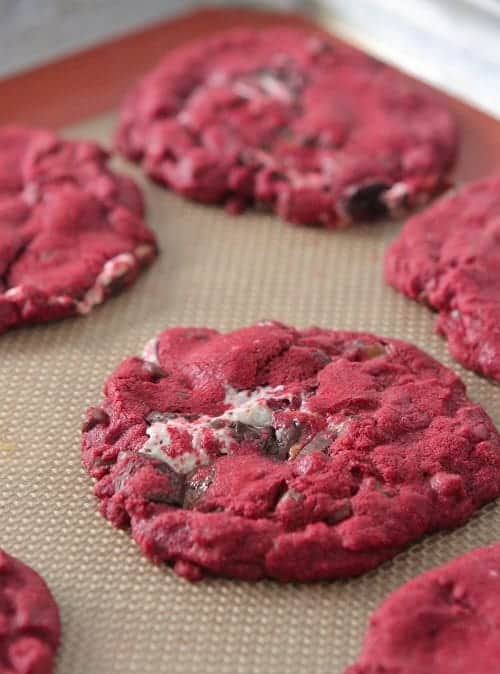 Red Velvet Milky Way Cake Cookies
These red velvet beauties are one of my very favorite festive cookies. They work perfect for Valentine's Day and Christmas, however I think they work all year round too! The Milky Way bars melt so nicely for a gooey bite throughout.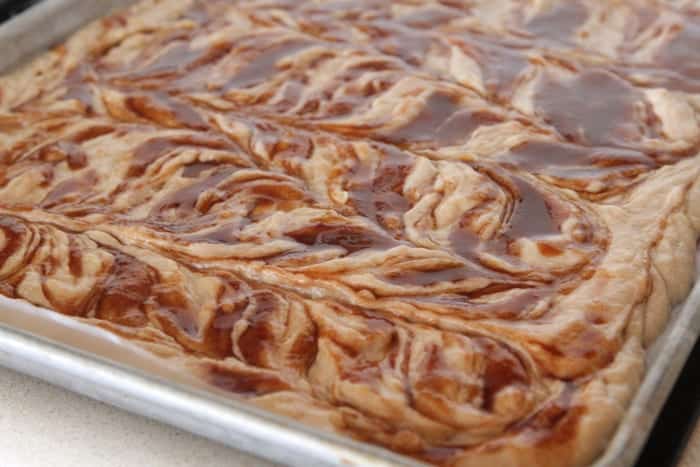 Cinnamon Roll Banana Bread Sheet Cake
This sheet cake is so great to bring to a Sunday night dinner party, cheer up a friend or eat as an afternoon snack. These flavors are some of my favorite!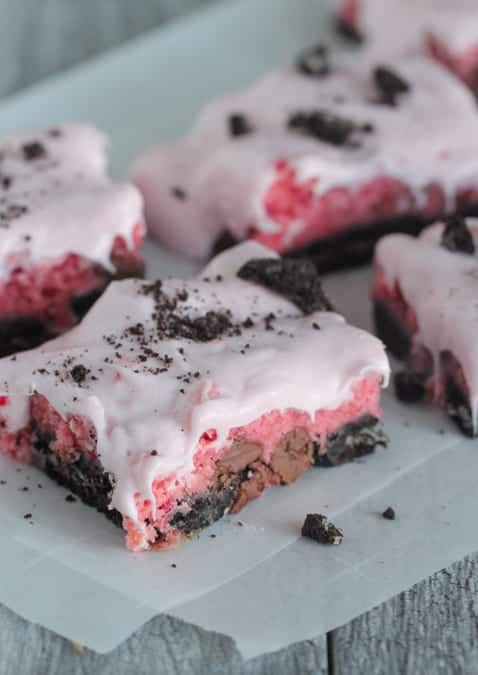 Gooey Oreo Strawberry Cake Bars
Pretty in pink and oh so good with an Oreo Cookie crust. These are always a hit when entertaining.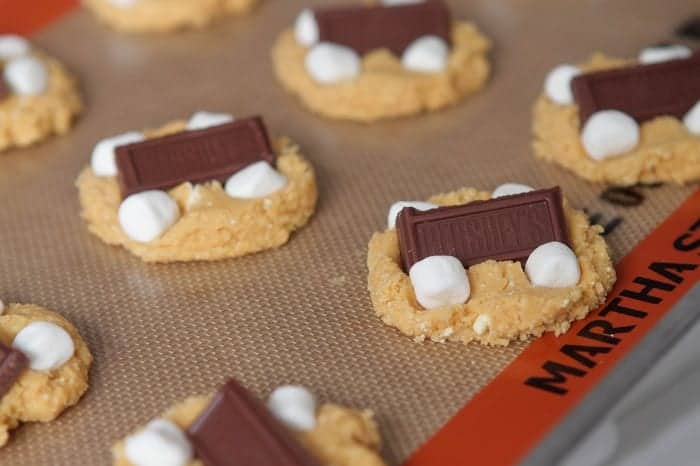 Peanut Butter S'mores Cake Cookies
My boys go nuts for these simple to prepare fun s'mores cookies. Summer favorite for sure!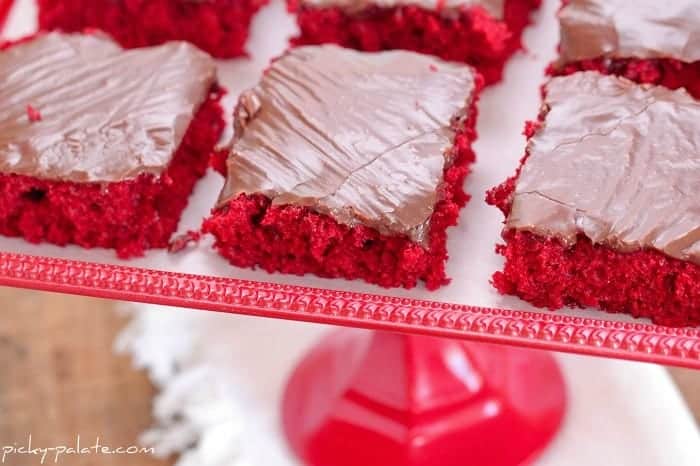 Red Velvet Sheet Cake with Nutella Icing
If you are a Nutella fan, run don't walk and get baking this beauty. Nothing like Nutella desserts. Can't get enough!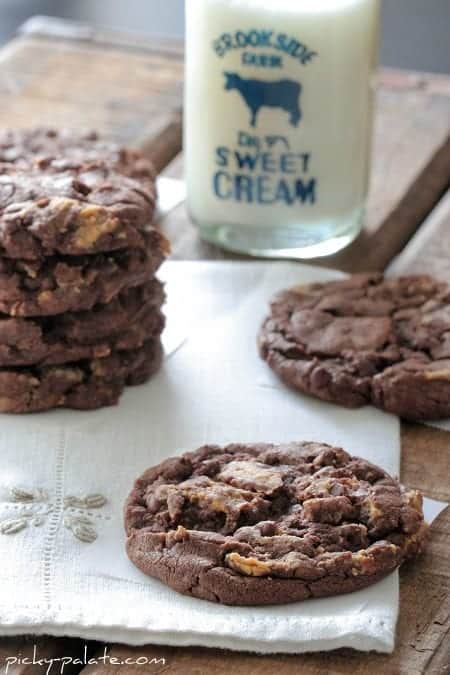 Reese's Peanut Butter Chunk Chocolate Cake Mix Cookies
These chocolate cookies are packed with so much good! We love this combo.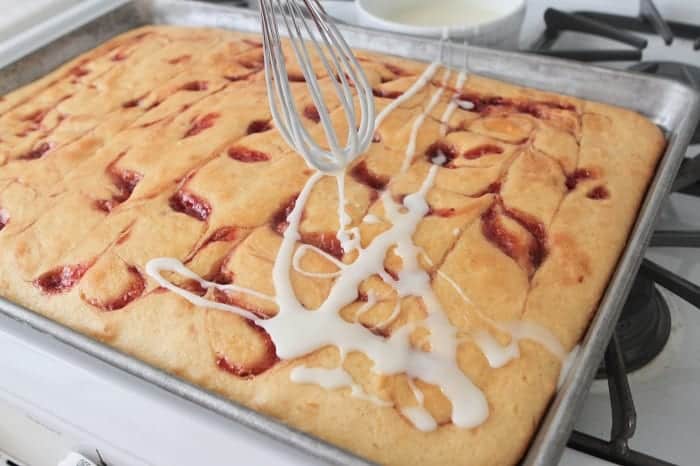 Iced Peanut Butter and Jelly Sheet Cake
Peanut butter and jelly makes such a fun dessert. This cake is perfect for bringing to parties and after school snacking with the kids and their friends.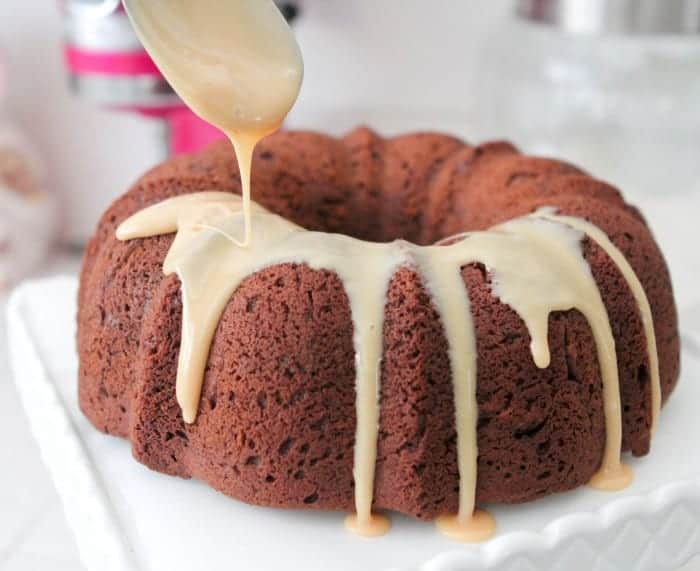 Chocolate Peanut Butter Bundt Cake
While we're talking about chocolate and peanut butter, let's talk about this gorgeous bundt cake. So simple and a total show stopper.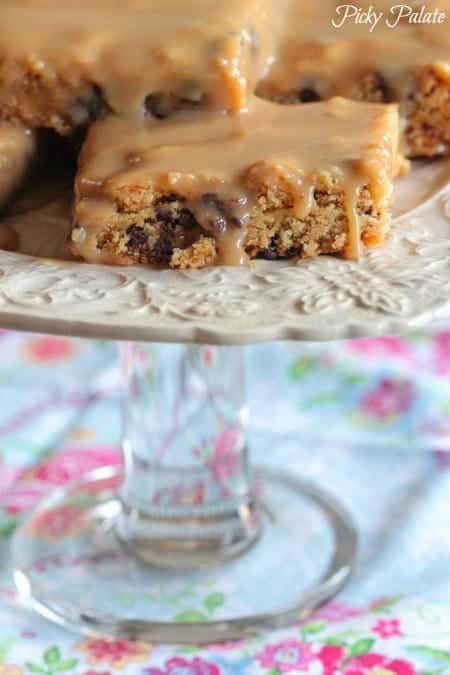 Gooey Biscoff Chocolate Chip Cake Bars
Anything gooey and I'm all in. Biscoff has been one of our favorite treats for years now. So good in desserts. Love these bars.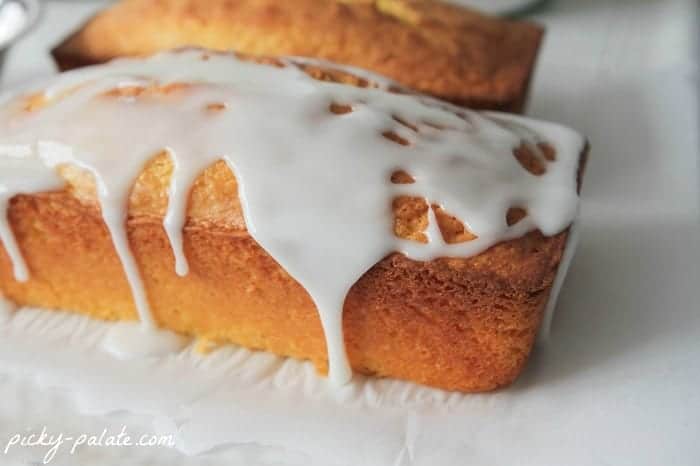 Starbucks Iced Lemon Pound Cake Copycat Recipe
Have you had the lemon pound cake at Starbucks?!! It's kind of life changing. I had to re-create my own….and it is quite awesome.