Sharing my Must-Have Summer Dinner Recipes with you today! Dinner can get somewhat left behind when we're running around like crazy in the summer with travels and the kids' different activities. I've put together some of my favorite summer dinner ideas that take little-to-no oven time and are full of great flavors that everyone will love during the summer months. Hope you enjoy!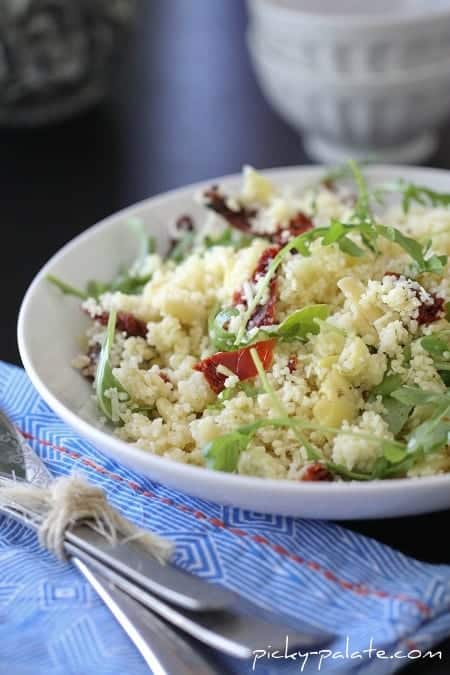 Almond Artichoke Summer Couscous
Are you a couscous fan?! I love making couscous especially in the summer. I love it's pasta and rice like texture that goes great with your favorite salad dressings. Add you favorite greens and you've got a perfect summer dinner.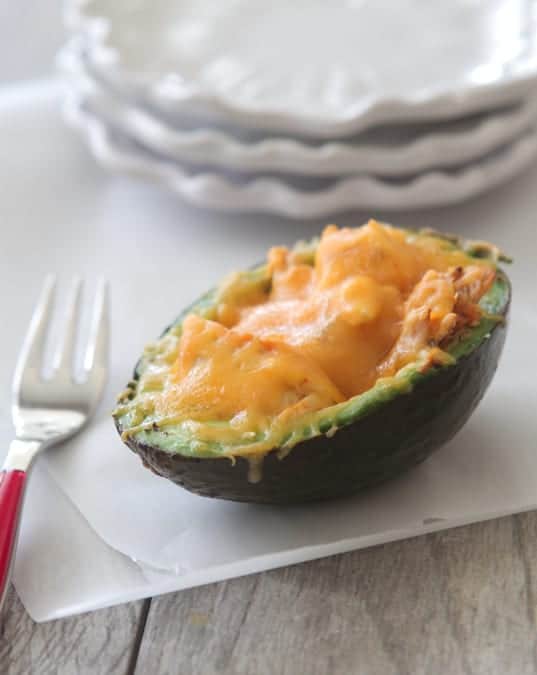 Spicy Chicken Cheesy Baked Avocado
This baked avocado makes such a great summer dinner. It's only in the oven for a few minutes to melt the cheese and has the best flavors going on. I'm a big fan of this recipe.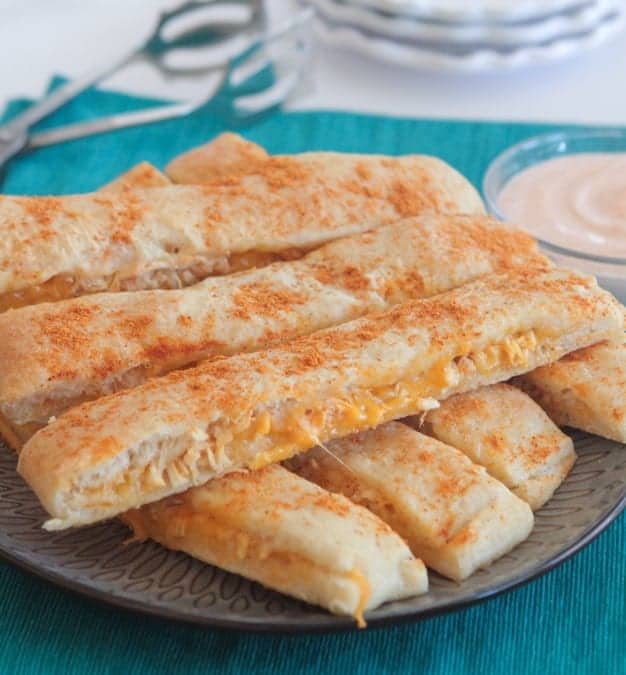 Chicken Taco Breadstick Dippers
These breadstick dippers are packed with cheesy chicken goodness that the kids go nuts for. Love to serve these in the Summer and actually all year round too 🙂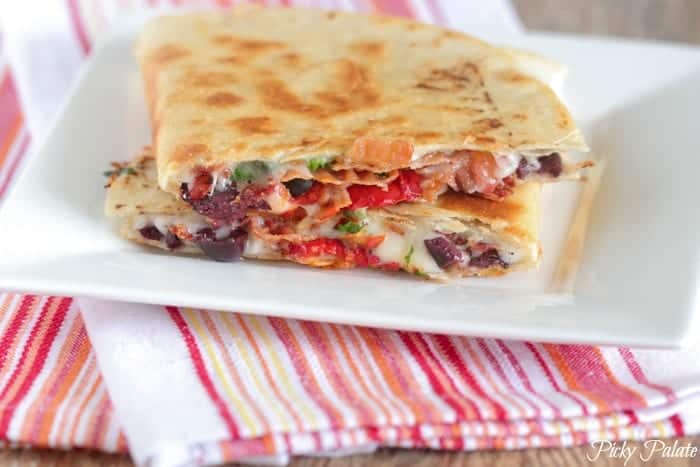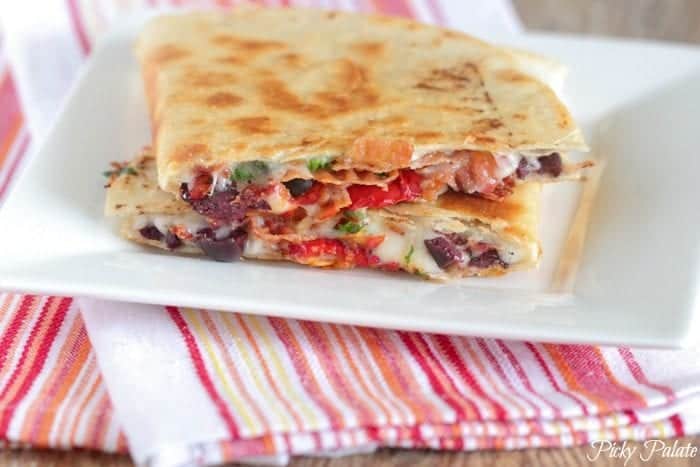 Cheesy Mediterranean Bacon Quesadilla
This flavor packed quesadilla is prepared right on your stovetop which makes a speedy dinner choice for the Summer. Love this one!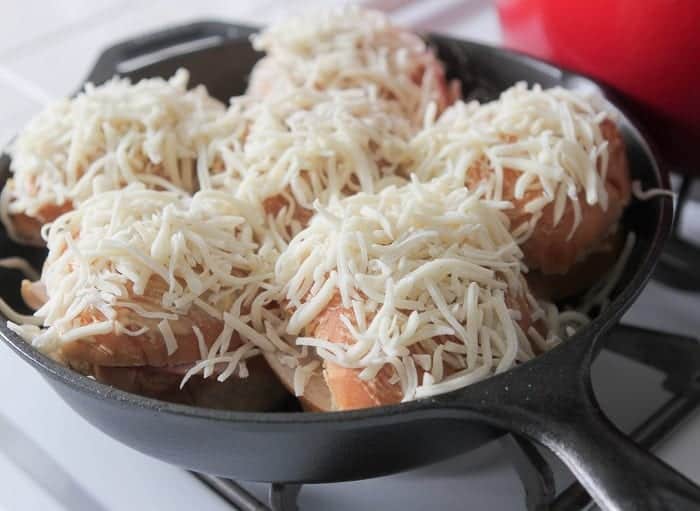 Hot Ham and Cheese Butter Dijon Skillet Sandwiches
These hot little sandwiches take just minutes to bake and the kids go nuts for them. Fun one to prepare for swim parties and having friends over.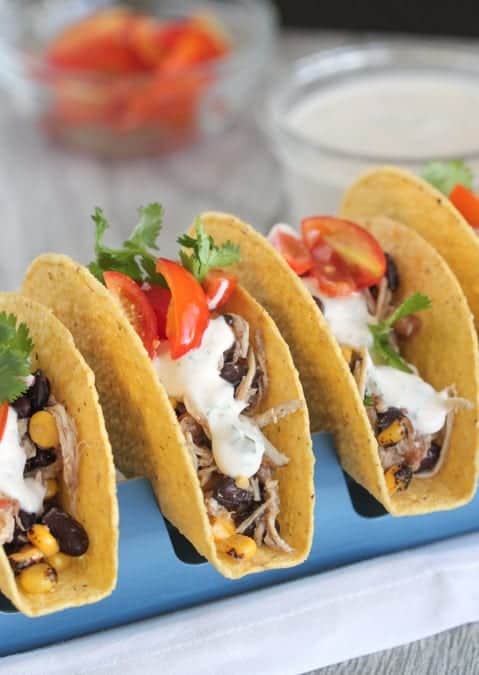 These tacos are packed with some of our favorite taco style ingredients and take no time at all to whip together. Use either the canned chunk chicken or rotisserie chicken for an even quicker prep time.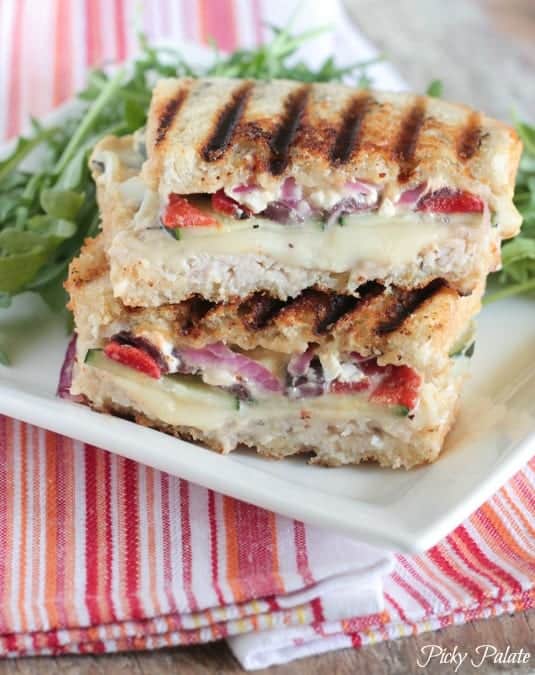 This loaded panini could not get any more delicious. Prepared right on your stovetop, you'll have a dinner that is done in just minutes. So many great flavors in this panini.
Restaurant Style Homemade Guacamole
This chunky guacamole is a hit all summer long. We prepare it on a weekly basis for family and friends. Give this one a try and see what you think! It's our favorite 🙂