My Ten Valentine's Day Dinner Recipe Ideas will make your special love ones extra happy!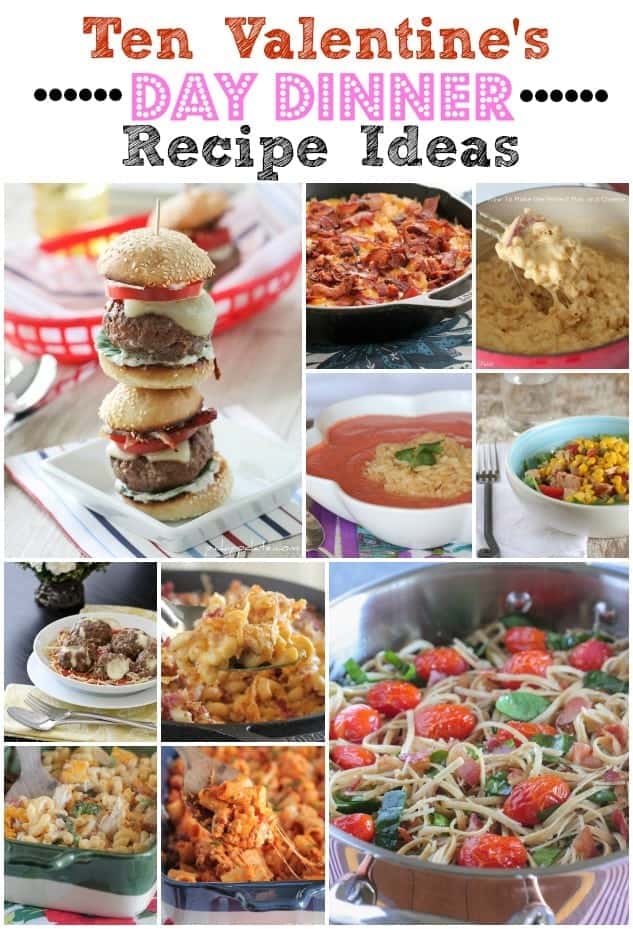 With Valentine's Day next week, I thought it would be a good idea to put together a round up of some delicious and decadent dinner recipes that will bring lots of smiles to the table.
Do you have any Valentine's Day traditions? Do you eat in or go out? Make homemade cards? Give chocolates?
One of my favorite things in the whole world is to go out to dinner with my husband to one of our favorite restaurants. That is likely what we'll be doing over the weekend, but I will be making my sweet boys a Valentine's dinner. If I had to pick, I think I'll be making them my Mozzarella Stuffed Meatballs. I know that's one of their favorites.
Hope you enjoy some of my favorites!
Parmesan BLT Whole Wheat Pasta
Southwest Chicken and Vegetable Brown Rice Bowls
Chicken Roasted Vegetable Mac and Cheese
Classic Cheesy Stuffed Sausage Pasta Bake
Skinny Tomato Soup with Cheesy Orzo
Bacon and Ranch Cajun Baby Cheeseburgers
Cheesy Chicken and Rice Skillet with Bacon
Mozzarella Stuffed Homemade Meatballs