Where to Eat
I guess not knowing what you don't know is a good thing. That was our state of mind before moving to California, as we really didn't know we were missing all the great restaurants that are here. In 2008, we moved from Arizona to California, and now we feel a little spoiled. Don't get me wrong–Arizona has some great spots to eat at–they just were few in numbers where we lived.
So, we present our Restaurant Review pages. We're not professional food critics–just people that like to eat at fun places with fun people.  We often get asked the question on where is the best place to eat at.  So here, we present a list of the places we've been to that we're excited to share.  Some of the restaurants will have a review with photos.  Our goal is that over time, we will review each on our list.  Also, we pay for all the meals at the restaurants we review.
Lookout for keywords in the Description column.  In this column, we point out a few important details of the restaurants. Please enjoy as we hope to help you in your food adventures.
Choose Your Location
Recent Reviews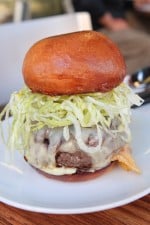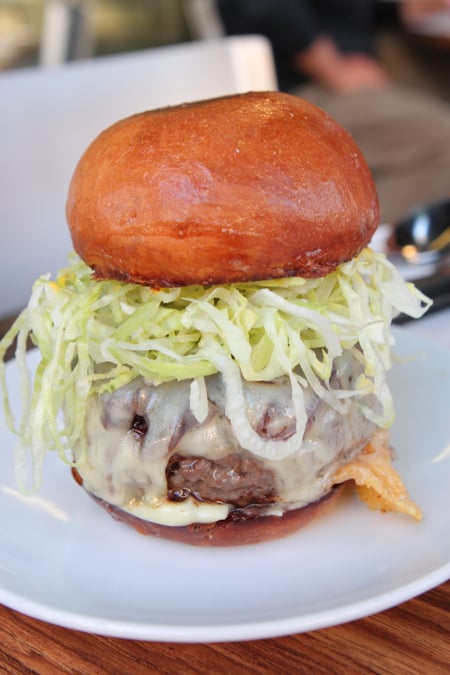 The Playground Restaurant will be like no other dining experience you've ever had.  This is the place where creativity is supreme, it birthed from The Lime Truck, they do it their way–which is fine by us, and a new menu everyday.
The name Playground tells it all.  This restaurant is the place where you can play in the sand with a plate of great food.  Heard tel, the owner didn't even go to culinary school.  Rumor is, that's the way he likes it.  He doesn't want school to demand in him a certain way to cook.  No rules with food here.  Just a place to play with food combinations.  And don't worry, if something sounds weird–it'll probably be your favorite dish.  So, leave your picky palates at the door, as a free spirit of "trying new things" is at the heart of this place.
Continue Reading »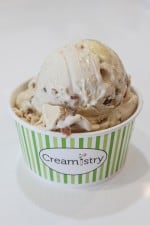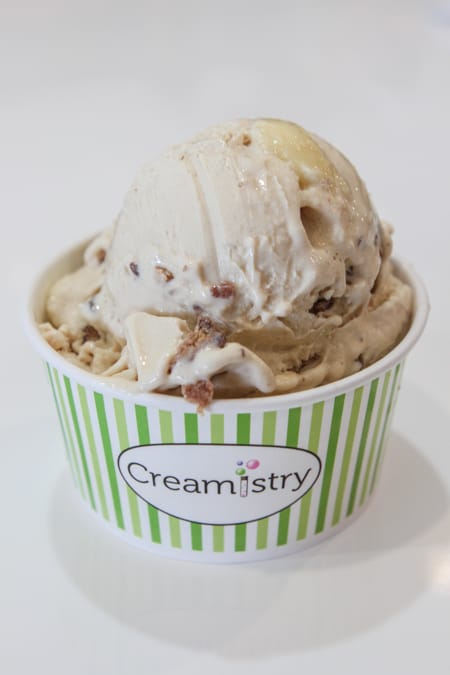 I must immediately thank the Lines for showing us Creamistry–it is the most dense and creamiest ice cream around.  Dare I say, homemade ice cream quality?  Jenny and I are big fans of frozen custard which is creamier than ice cream, however…..Creamistry……is amazing.  I'm excited because I didn't know such a creamy experience existed in ice cream.  It took Jenny and I two visits to truly appreciate this place…..only because we were too excited the first time.
We had family visiting from AZ, so we took the whole
Boy do we love our Hamamori.  This is one of the first sushi restaurants we take friends whenever sushi is on the date night list.  Being from Arizona, not many of our family members enjoy sushi–so this is a place we go to with our California friends, oh and perhaps one or two of our "Hollywood" family members.
Before we moved to California, sushi was never on the menu.  I (Cullen) actually enjoyed teasing my friends when a sushi discussion came up.  I would call them "Hollywood", … Continue Reading »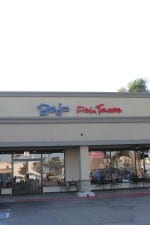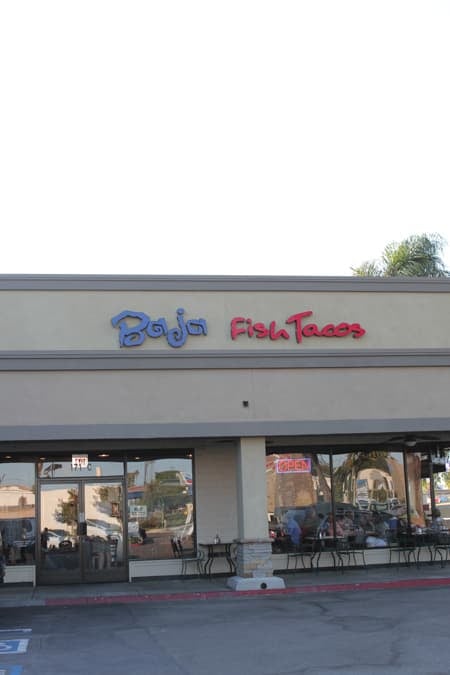 Don't let the typical strip mall look fool you.  If you're in the mood for a fast casual mexican food experience than Baja Fish Tacos is a place to try. Here, you can expect to enjoy healthy options, flavorful meat, fish tacos, and a fun atmosphere.
We were introduced to Baja Fish Tacos from friends out on a casual date night.  Also, we regularly bring the family, and Cullen frequents the restaurant with coworkers.  They currently have 6 locations, mostly in Orange County.
Continue Reading »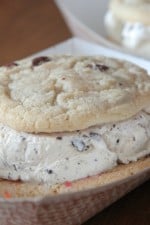 We had the pleasure of biking to The Baked Bear Custom Cookie Ice Cream Sandwiches in Pacific Beach a couple weeks ago while visiting San Diego.  You can choose between cookies, brownies or even waffles to start your custom ice cream sandwich.
There are about a dozen ice cream flavors to choose from too.  Decisions decisions!  Yes, it was difficult to choose between the many options.  When faced with two positive inconsequential choices, are you one to have a difficult time to choose?
If so, my advice for your first trip here, is to select the combinations that you know best.  Then, on subsequent trips, think outside the box and get creative.