Where to Eat
I guess not knowing what you don't know is a good thing. That was our state of mind before moving to California, as we really didn't know we were missing all the great restaurants that are here. In 2008, we moved from Arizona to California, and now we feel a little spoiled. Don't get me wrong–Arizona has some great spots to eat at–they just were few in numbers where we lived.
So, we present our Restaurant Review pages. We're not professional food critics–just people that like to eat at fun places with fun people. We often get asked the question on where is the best place to eat at. So here, we present a list of the places we've been to that we're excited to share. Some of the restaurants will have a review with photos. Our goal is that over time, we will review each on our list. Also, we pay for all the meals at the restaurants we review.
Lookout for keywords in the Description column. In this column, we point out a few important details of the restaurants. Please enjoy as we hope to help you in your food adventures.
Choose Your Location
Recent Reviews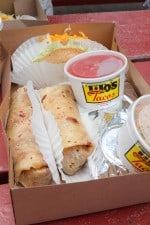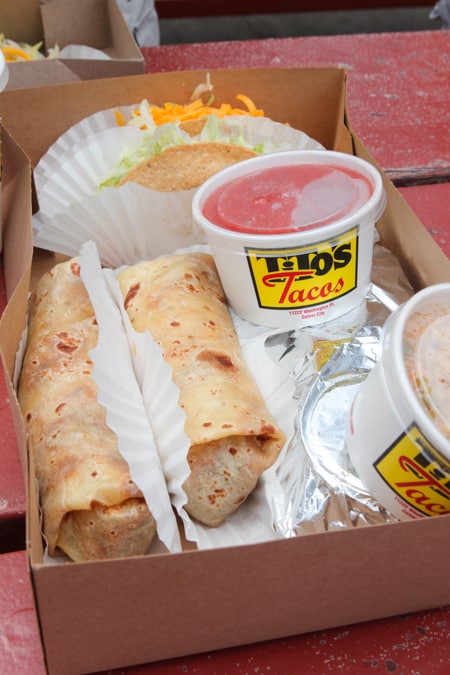 Tito's Tacos is one of our favorite places to grab some amazing Mexican food in Culver City, California. So many great memories here, let me tell you why we love visiting.
Tito's Tacos
We are overjoyed to present our Tito's Tacos Review. Never have I tasted a more perfectly moist, flavorful, and easy-for-the-teeth-to-bite-into shredded beef than at Tito's Tacos–and many of mexican restaurants we have been to.
Here at Tito's, price is their game and volume is their name. Their prices are right so this is a place to bring the family. Tacos are $2+ and even below $2 if you hold the cheese.
Their order style is unique as you get your own personal cashier and chef, so-to-speak. You line up outside in 3 lines or so, or you can go inside to order in the same manner. A Tito's Taco engineer takes your order and makes your food. They then return to present the food and take your CASH. They are cash only so come prepared. However, suppose you're an act now think later type of person, you can use their ATM machine–with an additional charge of course.
Tito's Tacos does have an online ordering system for orders over $75, so if you're planning a work lunch this is a great place to order from.
Continue Reading »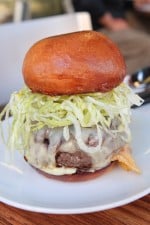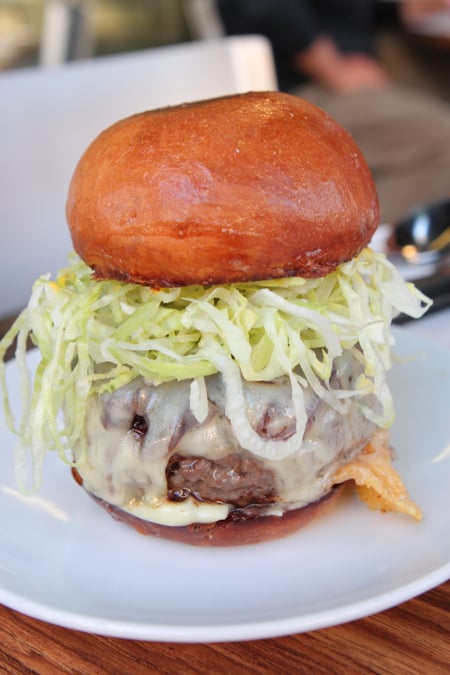 The Playground Restaurant will be like no other dining experience you've ever had. This is the place where creativity is supreme, it birthed from The Lime Truck, they do it their way–which is fine by us, and a new menu everyday.
The name Playground tells it all. This restaurant is the place where you can play in the sand with a plate of great food. Heard tel, the owner didn't even go to culinary school. Rumor is, that's the way he likes it. He doesn't want school to demand in him a certain way to cook. No rules with food here. Just a place to play with food combinations. And don't worry, if something sounds weird–it'll probably be your favorite dish. So, leave your picky palates at the door, as a free spirit of "trying new things" is at the heart of this place.
Continue Reading »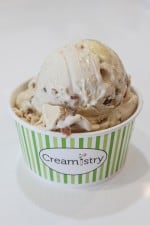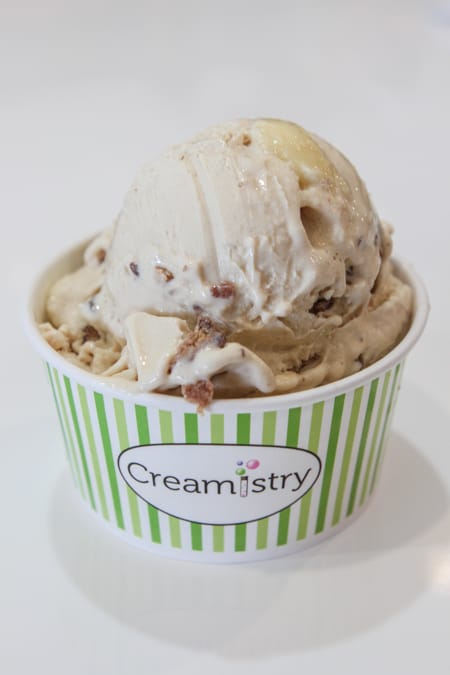 Creamistry is one of our favorite ice cream shops! Sharing our review today! It is the most dense and creamiest ice cream around. Dare I say, homemade ice cream quality? Jenny and I are big fans of frozen custard which is creamier than ice cream, however…..Creamistry……is amazing. I'm excited because I didn't know such a creamy experience existed in ice cream. It took Jenny and I two visits to truly appreciate this place…..only because we were too excited the first time.
We had family visiting from AZ, so we
Boy do we love our Hamamori. This is one of the first sushi restaurants we take friends whenever sushi is on the date night list. Being from Arizona, not many of our family members enjoy sushi–so this is a place we go to with our California friends, oh and perhaps one or two of our "Hollywood" family members.
Before we moved to California, sushi was never on the menu. I (Cullen) actually enjoyed teasing my friends when a sushi discussion came up. I would call them "Hollywood", because … Continue Reading »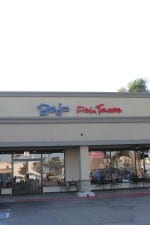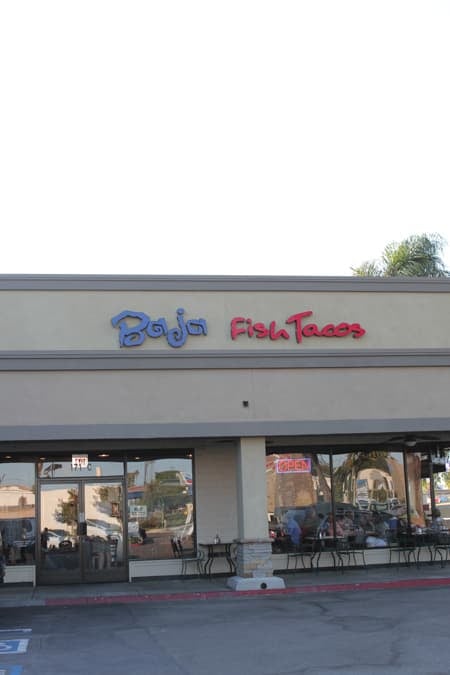 Talking about our review about Baja Fish Tacos today! One of our favorites in Orange County.
Baja Fish Tacos
Don't let the typical strip mall look fool you. If you're in the mood for a fast casual mexican food experience than Baja Fish Tacos is a place to try. Here, you can expect to enjoy healthy options, flavorful meat, fish tacos, and a fun atmosphere.
We were introduced to Baja Fish Tacos from friends out on a casual date night. Also, we regularly bring the family, and Cullen frequents the restaurant with coworkers. They currently have 6 locations, mostly in Orange County.
Continue Reading »