I've put together 10 Perfect Mother's Day Brunch Recipes that are just the dishes needed to spoil that special mom in your life!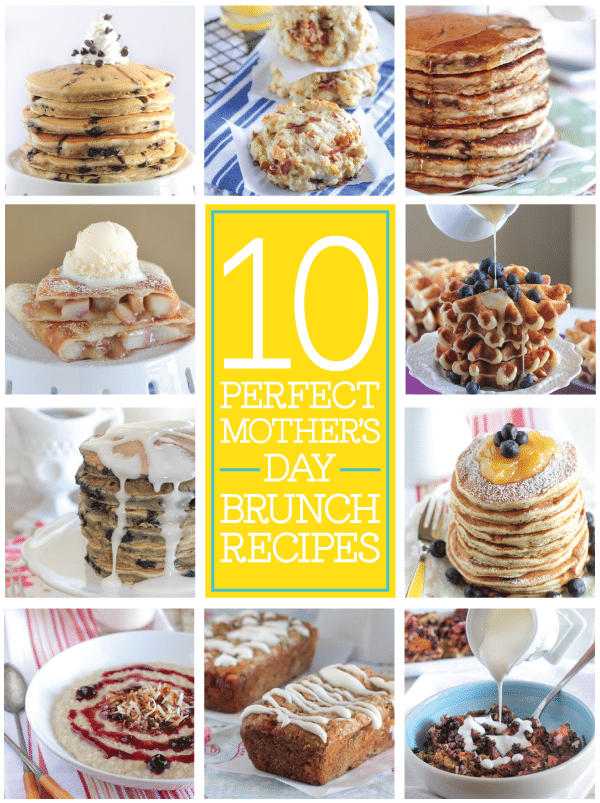 Mother's Day is one of my favorite holidays for so many reasons 🙂 Love the cards my boys make me and getting spoiled by my family for the day. This year will be quite different, my oldest boys and I will be in Orlando, spending the weekend at Walt Disney World with the Disney Social Media Moms Conference. We have had a countdown on our wall for over a month now. So excited to make so many memories with them. We'll miss my husband and Pax though, can't wait to tell them all about it!
Hope everyone has a beautiful Mother's Day coming up this weekend. I've put together some of my favorite breakfast/brunch recipes that will make any mom feel so special!