Easy Christmas Cookies for Cookie Exchange for you today! It's no secret that I am a cookie addict. In fact, they are my favorite things in the whole world to create. I Love to get in the kitchen and see what new masterpiece I can come up with!
Christmas is one of the best times of the year to bake cookies. Seems like everyone is doing cookie exchages so I thought it would be fun to post some of my picks that would be perfect for any cookie exchange! Happy baking…and eating 🙂 Follow Picky Palate on Instagram for daily recipe inspiration.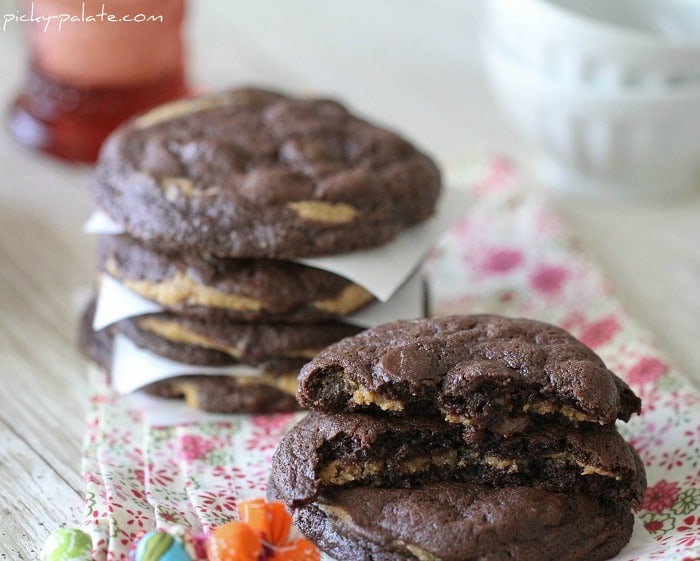 Easy Christmas Cookies for Cookie Exchange
My Chocolate Fudge Peanut Butter Stuffed Cookies make me so happy, lol! There is no better combination in the world if you ask me. If you haven't tried these yet, what are you waiting for, they are to die for!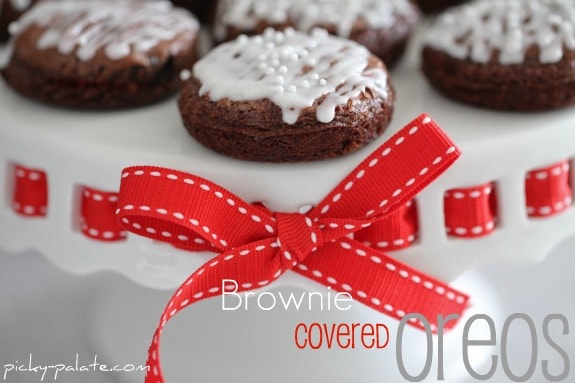 My Brownie Covered Oreos make such a cute gift packaged up in a bag with a pretty Christmas bow. Have I mentioned they also happen to be completely addicting? Your family and friends will absolutely love these 🙂 A word to the wise, use generous amounts of cooking spray for your muffin pan when you make them 🙂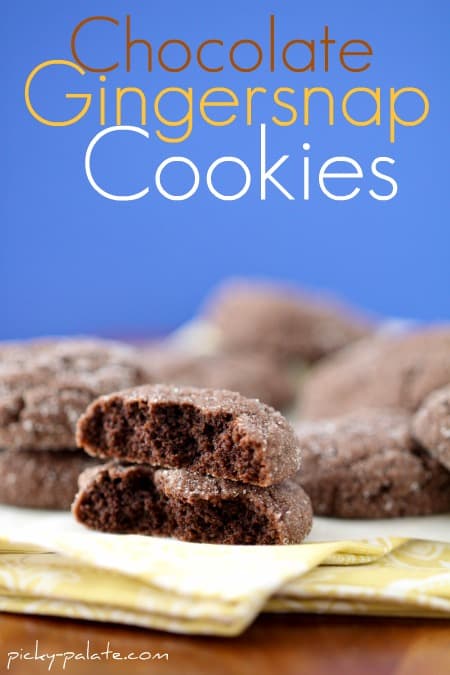 Gingersnaps are so fun and festive right?! My Soft Chocolate Gingersnap Cookies make any Christmas plate look fabulous and they are delicious too!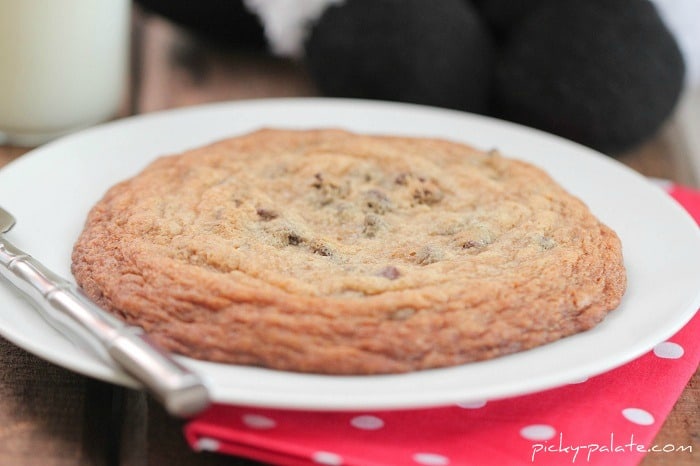 Santa will be one happy camper with my Buttery Crisp XXL Chocolate Chip Cookie For Santa. It's large and fabulous just how it should be for Old Saint Nick 🙂 PS: make an extra for yourself too 🙂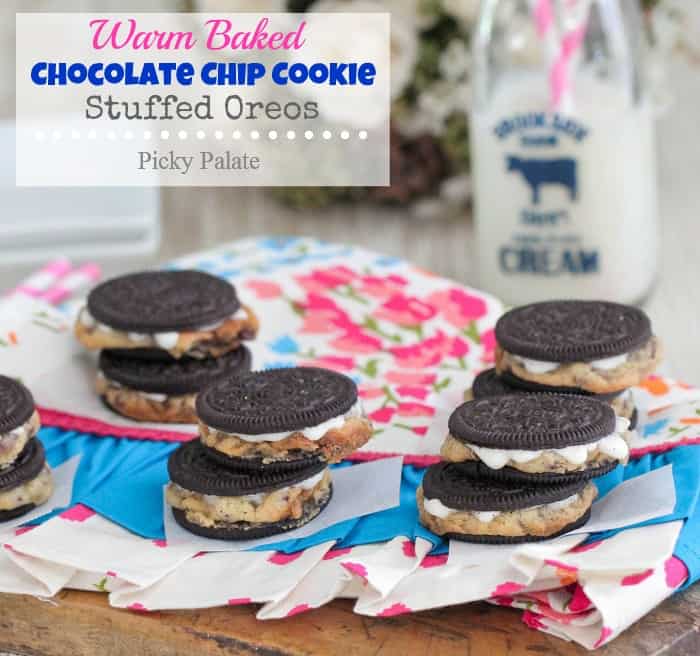 My Warm Baked Chocolate Chip Cookie Stuffed Oreos will be the talk of the party! Not only are they cute as a button, they are one of my favorites aka (can't stop eating them). These are too fun to not make this year 🙂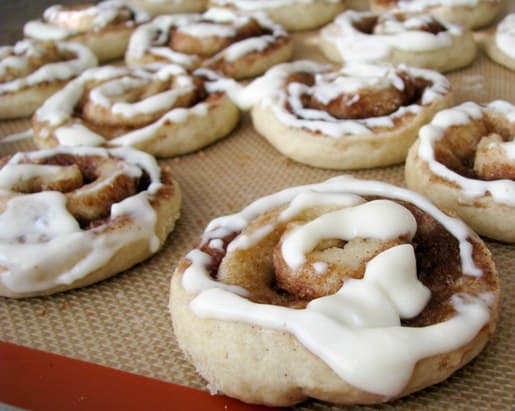 I LOVE my Cinnamon Roll Sugar Cookies. There is nothing better in my book than one of these babies that has been chilled in the refrigerator with a tall glass of milk. You just must try it for yourself 🙂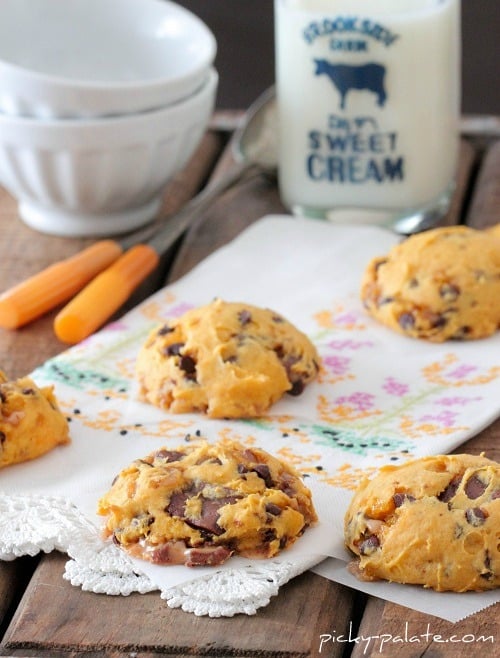 I'm still all over using pumpkin for my baking which makes these Pumpkin Toffee Chip and Rolo Chunk Cookies a perfect choice! These are making my mouth water just thinking about them.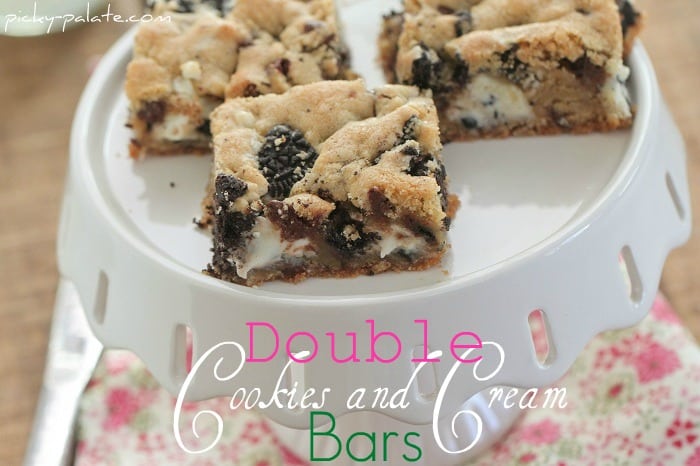 I have an obesession baking with Oreos I will gladly admit it. These Double Cookies and Cream Bars are thick, rich and perfect for sharing 🙂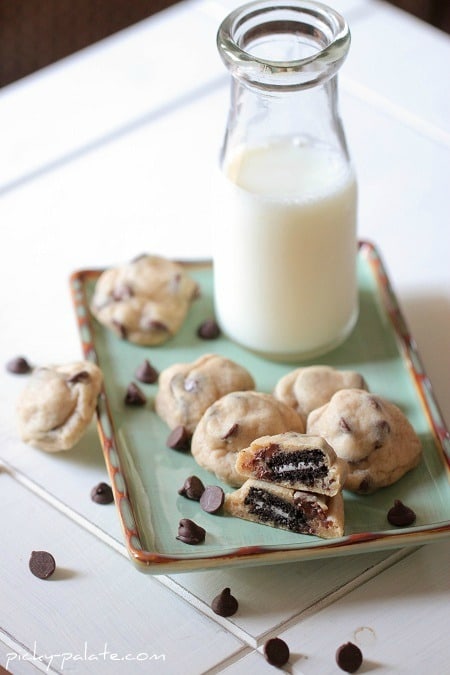 See, told you about the Oreos, lol! A tiny version of my original. You gotta try these bite size babies! Itty Bitty Oreo Stuffed Chocolate Chip Cookies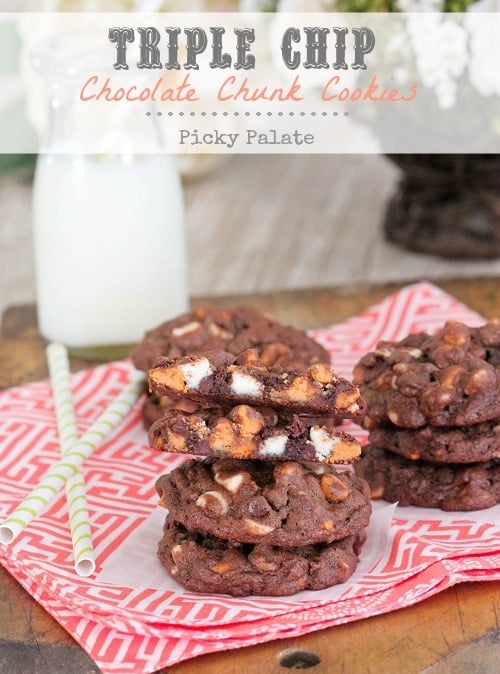 Chock-full of chips? Sign me up any day! Triple Chip Chocolate Chunk Cookies make your cookie exchange irresistible. Enjoy!
Have a wonderful cookie baking season!