Sharing my favorite Christmas Desserts to make your Holiday Baking fantastic! I love putting together friend and neighbor gifts each year. These are some recipe ideas that will brighten anyone's day for sure. Hope you enjoy!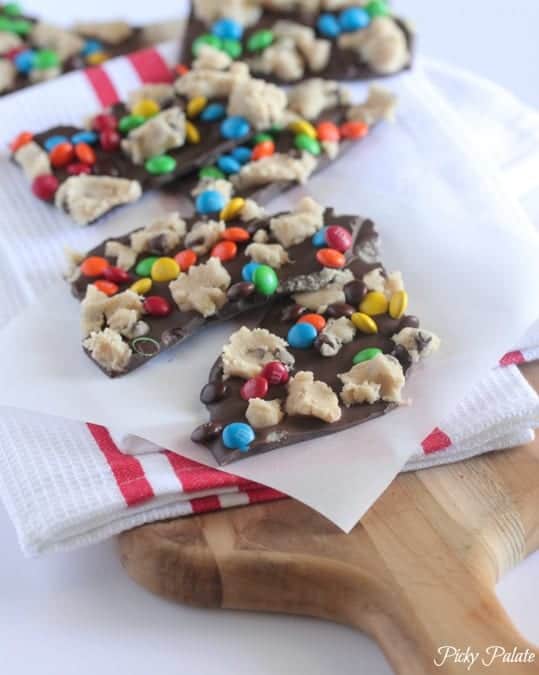 My festive chocolate bark with cookie dough pieces on top is a huge hit! Looks great packaged up in a clear bag with a bow.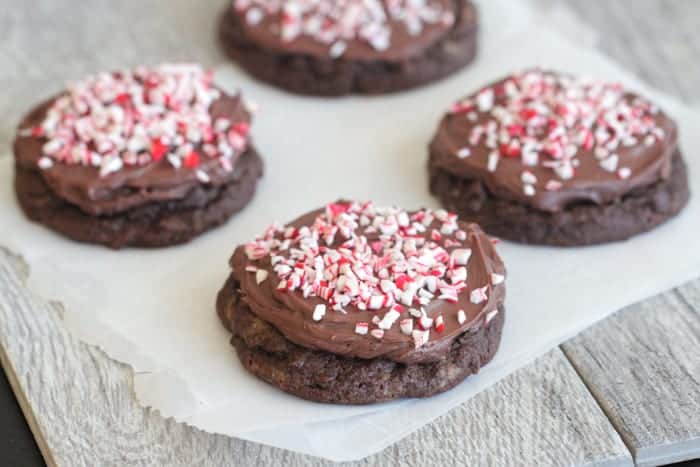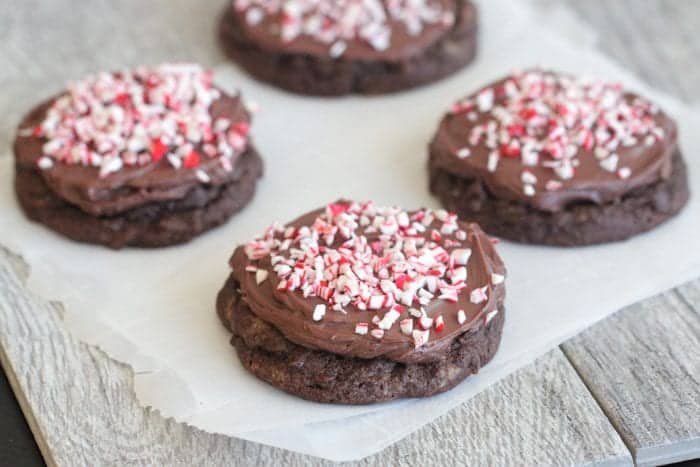 Peppermint Patty Stuffed Cookies
Who doesn't love crushed candy cane and chocolate?! Wait until your loved ones see that there's a peppermint patty stuffed in the middle!
The Best Christmas Desserts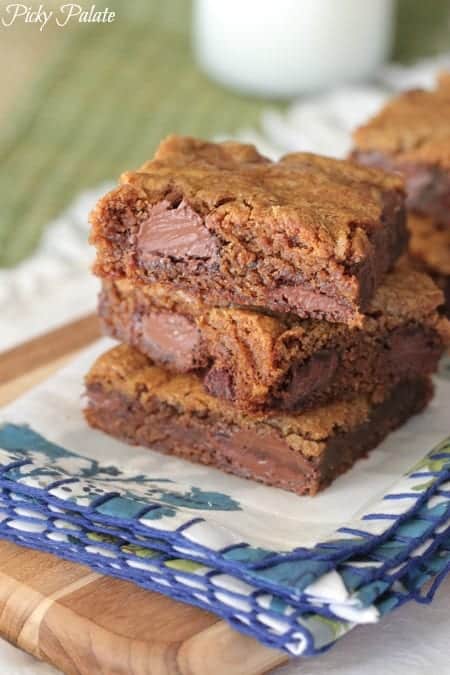 Gingersnap Chocolate Chip Cookie Bars
One of my favorite flavors of the season. Can't get enough gingerbread! These bars are amazing.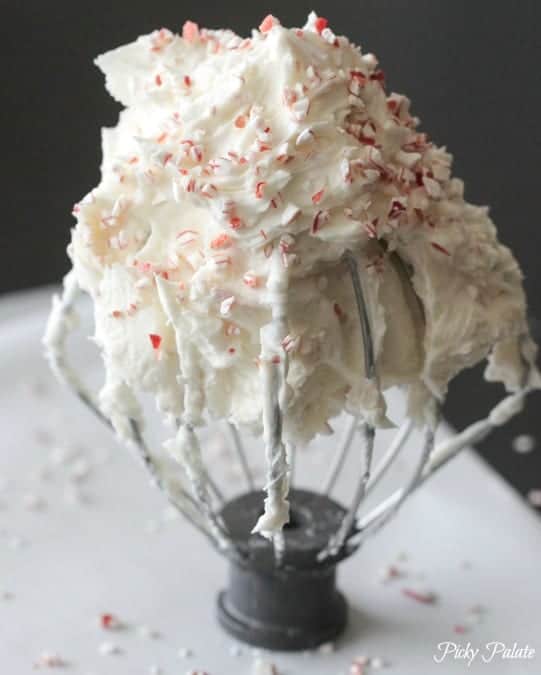 Peppermint Candy Cane Buttercream
This candy cane buttercream is so great on about anything! Just with a spoon, over cookies, cupcakes, graham crackers….it's all good!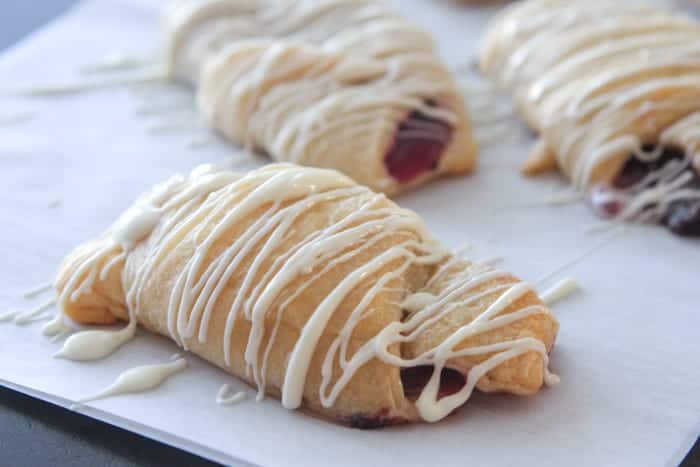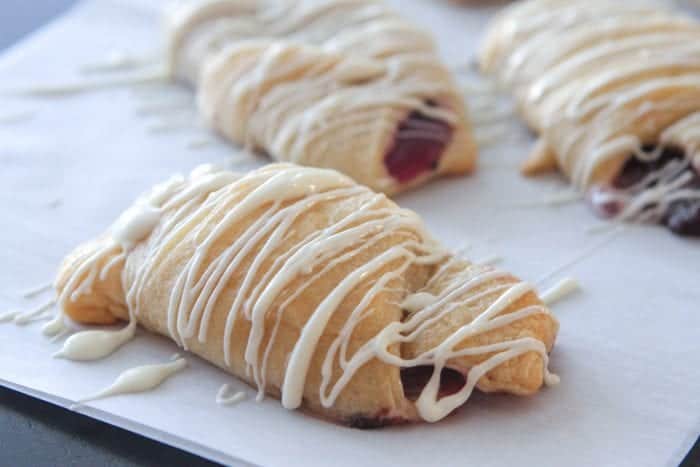 White Chocolate Cherry Pie Crescents
Festive with a beautiful red cherry center, these crescents don't last long on any dessert table.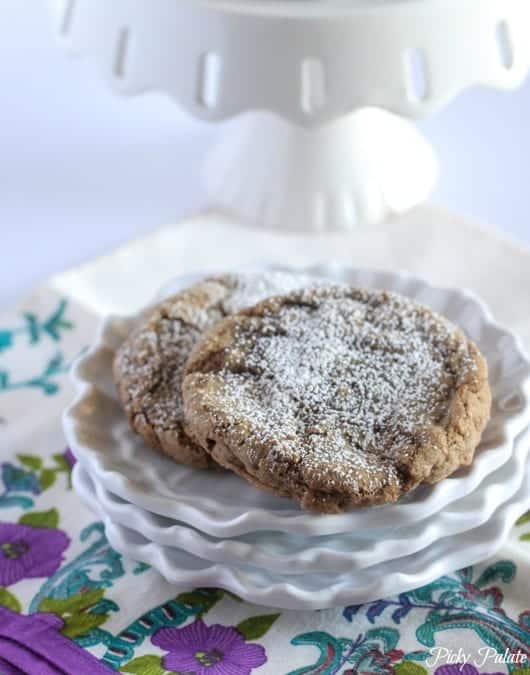 More ginger molasses fabulous cookies for you!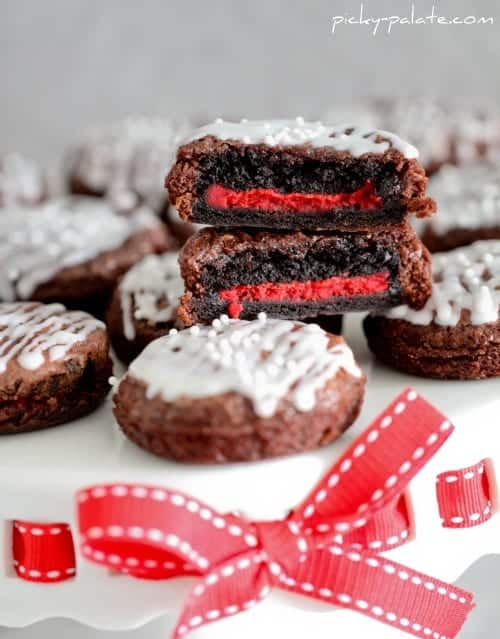 These little brownie Oreos could not be more adorable! Everyone loves these. The red centered Holiday Oreos look great.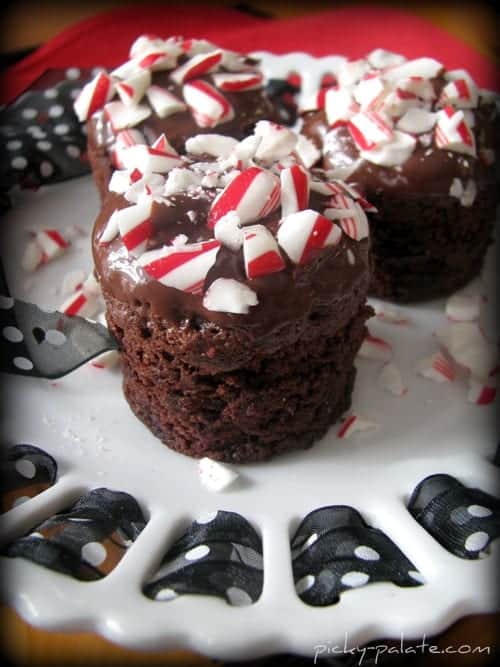 Festival Candy Cane Kiss Brownie Bites
I can never resist chocolate and candy canes! These brownie bites are adorable and delicious.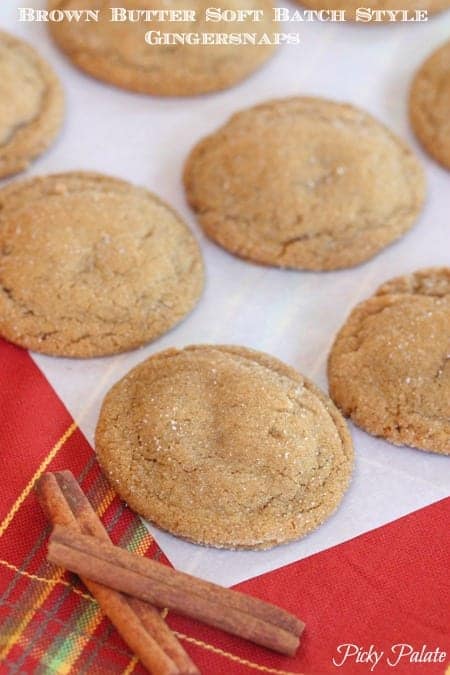 Brown Butter Soft Batch Style Gingersnaps
Probably one of my favorite cookies of all time right here. Enjoy!
Pin to your favorite Christmas Recipe Board!