Sharing The BEST Thanksgiving Dessert Recipes with you today! These are all tried and true recipes we've made over and over again. Big hits at every party. Hope you enjoy my favorites!
Cinnamon Roll Pumpkin Sheet Cake
This sheet cake has been a hit for years! Your guests will be begging for the recipe. So simple and so great!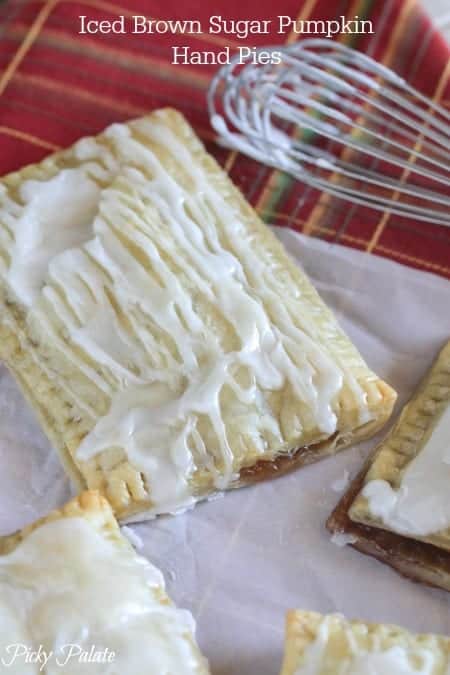 Iced Brown Sugar Pumpkin Hand Pies
If you've never made hand pies, you must! They're so so easy to make and these have all of the right flavors. Perfect for Thanksgiving dessert!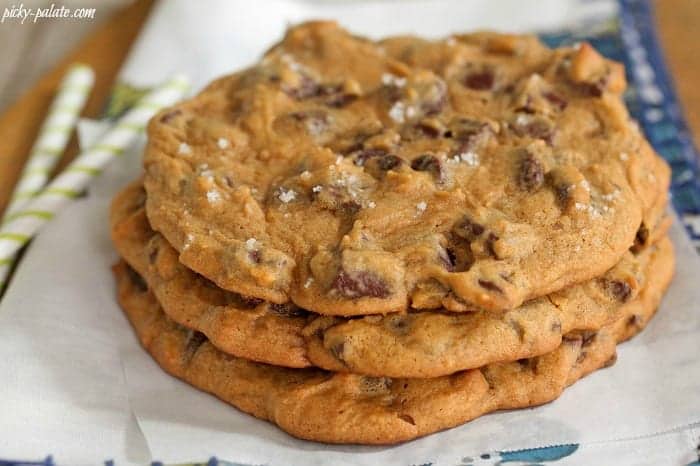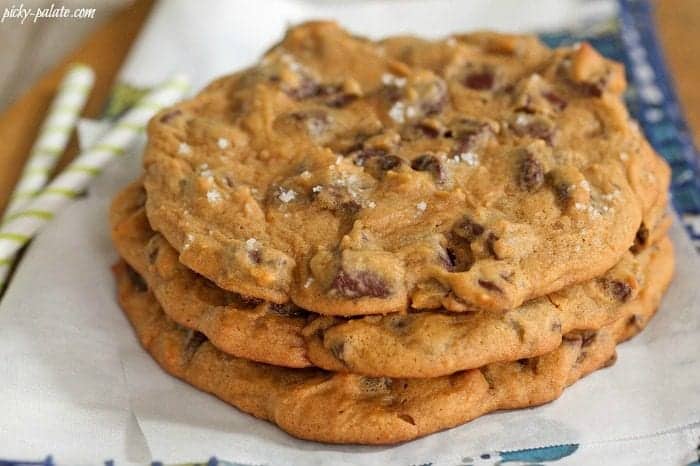 Giant Salted Pumpkin Chocolate Chunk Cookies
I've had lots of pumpkin cookies and have to say this recipe is one of my favorites. Try it for yourself!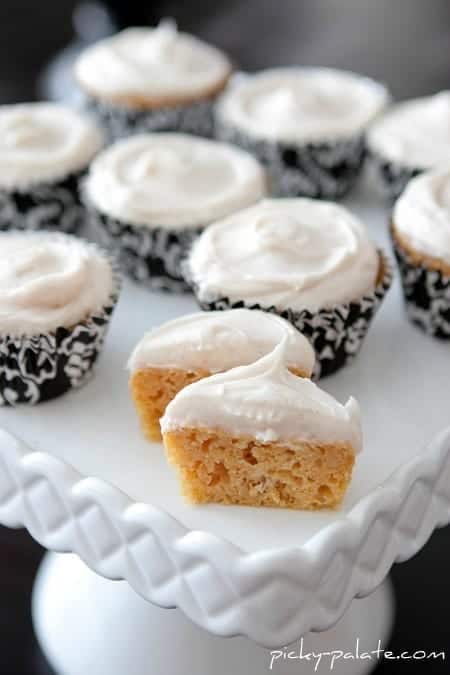 Sweet Potato Cupcakes with Cream Cheese Frosting
These soft sweet potato cupcakes make the perfect dessert for Thanksgiving. The cream cheese frosting is good enough to eat by itself with a spoon!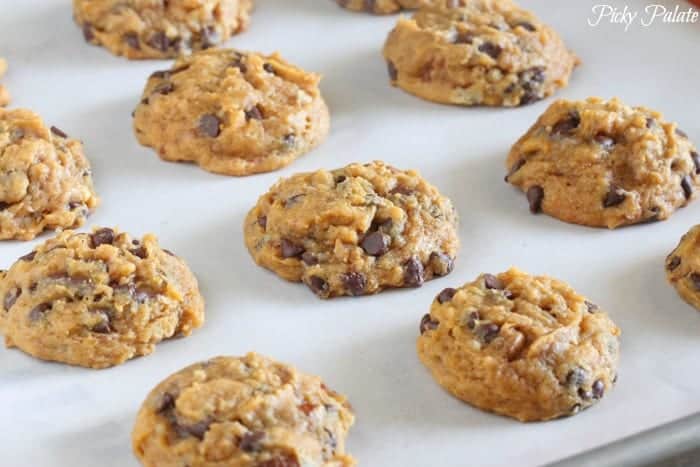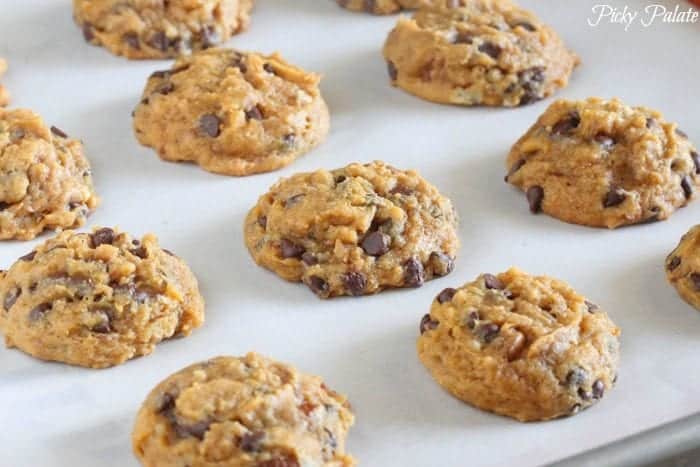 Brown Butter Pumpkin Pecan Chocolate Chip Cookies
Another one of my favorite pumpkin cookies right here. The brown butter knocks these cookies out of the park. We love these!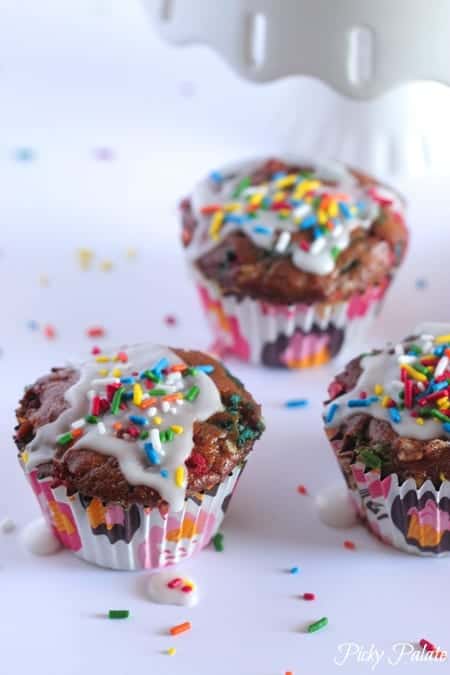 Pumpkin Spice Butterscotch Sprinkle Cupcakes
Pumpkin and sprinkles?! These make the perfect celebration dessert. They look festive and taste amazing to boot.
The Best Thanksgiving Dessert Recipes
Caramel Apple Cream Cheese Cookie Bars
This recipe is from YEARS ago when Picky Palate just started. It's a keeper, check out the recipe.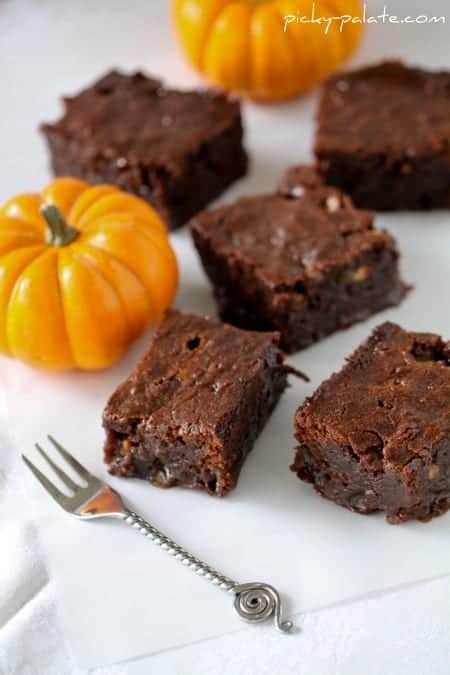 Gooey Pumpkin Butterscotch Brownies
Another simple dessert that looks great on your Thanksgiving table.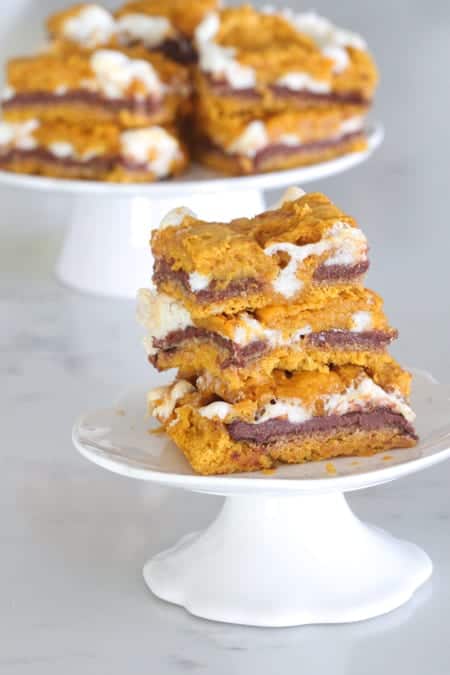 These Pumpkin S'mores Cake Bars are a new favorite. They're soft and pumpkin fantastic!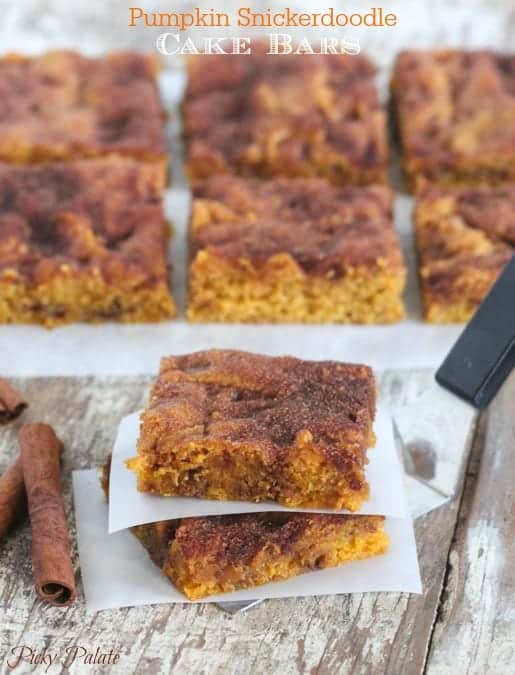 Pumpkin Snickerdoodle Cake Bars
These cake bars make the perfect sweet treat for Thanksgiving. We love these!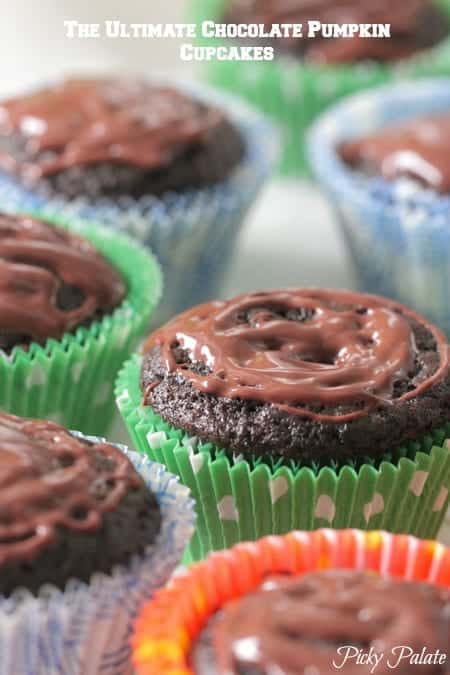 The Ultimate Chocolate Pumpkin Cupcakes
These homemade chocolate pumpkin cupcakes are a must!! So soft and perfect you just need that chocolate drizzle on top.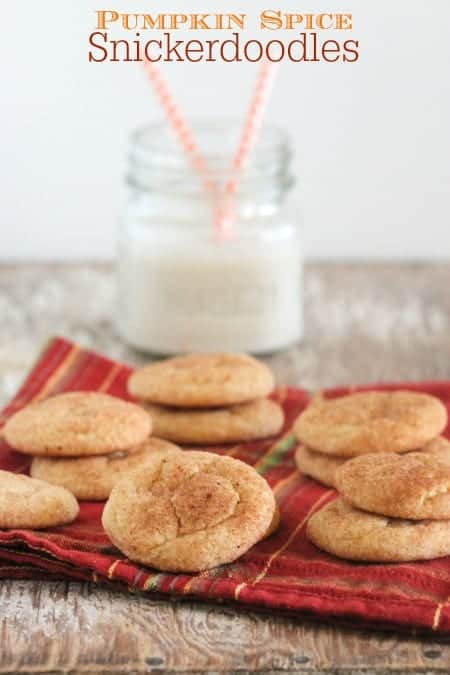 These festive snickerdoodles are so great for your upcoming parties. They fly off of the plate!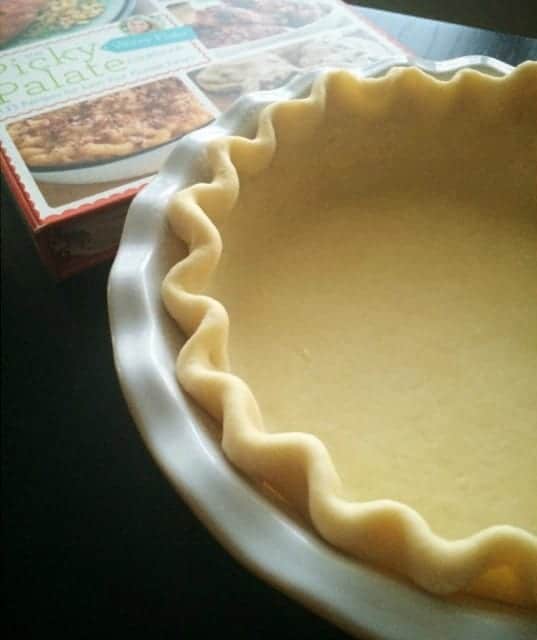 It's so nice having a perfect pie crust recipe. I've used this one from my cookbook for years. Check it out for all of your homemade pie making this season!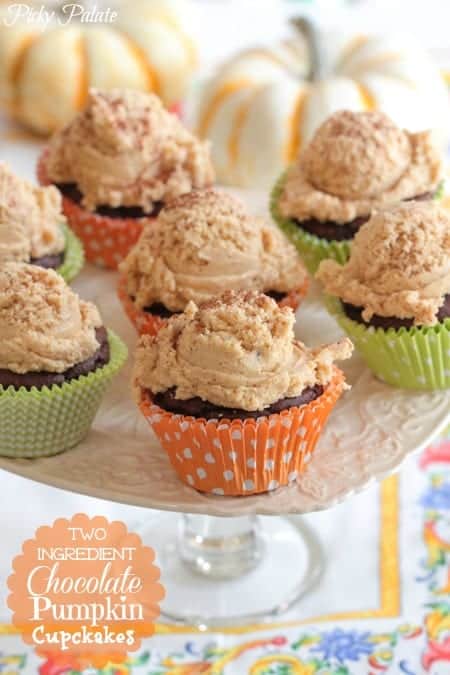 Two Ingredient Chocolate Pumpkin Cupcakes
Simple and how adorable are these. Try using a large cookie scoop for your frosting, gives a fun bakery style look. Enjoy!
Pin to your favorite Thanksgiving Board!