Sharing our favorite Oreo dessert recipes today! It's certainly no secret that some of my favorite recipes to create involve the beloved Oreo Cookie. From the time I started my blog in 2007 you've seen Oreos all over my site. I thought it would be fun to take a look at some of my favorites over the years. Hope you enjoy!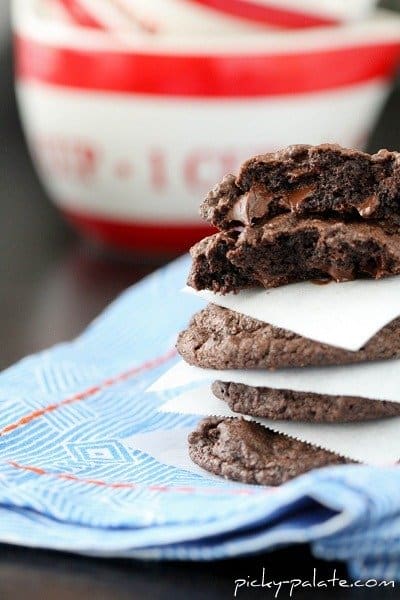 Oreo Dessert
In April 2011, I created these sinful Bakery Style Cookies and Cream Cookies. They are full of crushed Oreo Cookies and are hard to resist. Highly recommend these for any occasion 🙂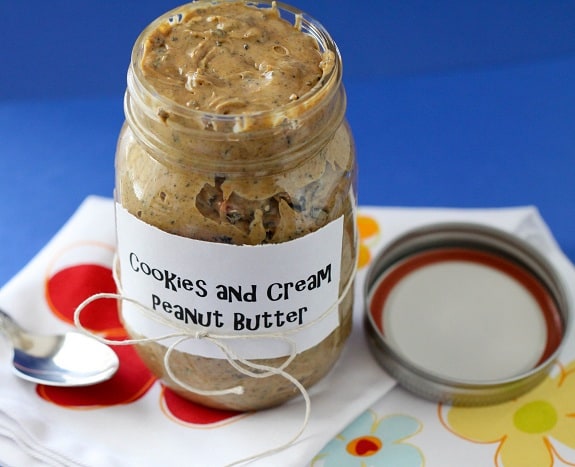 I had so much fun creating this simple Cookies and Cream Peanut Butter March 2011. I had some special helpers in the kitchen which made it even more sweet 🙂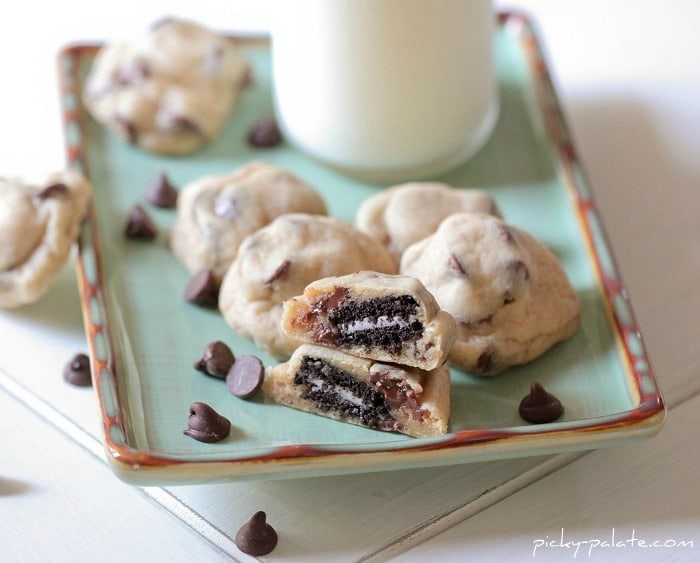 In October 2011 I decided that I wanted to make a mini version of my Oreo Stuffed Chocolate Chip Cookies and that's when these fun Itty Bitty Chocolate Chip Cookies were born. They are too fun and too cute.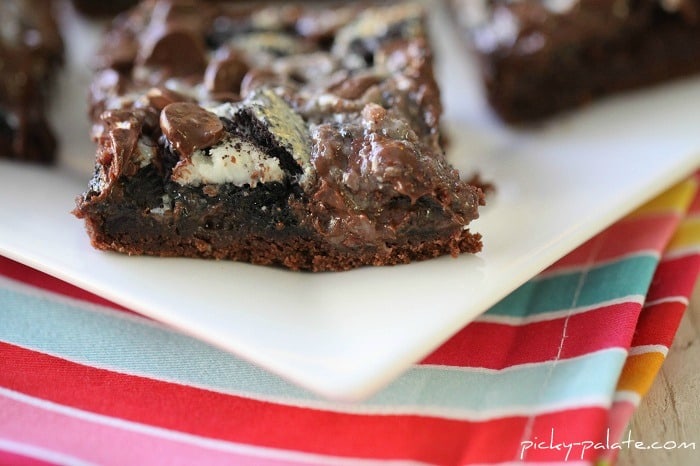 July of 2011 my Gooey Cookies and Cream Cake Bars were born. These are so simple to whip up that's is silly not to try them. Perfect if you need to bring dessert to a friend or even if you feel like an afternoon treat with the kids.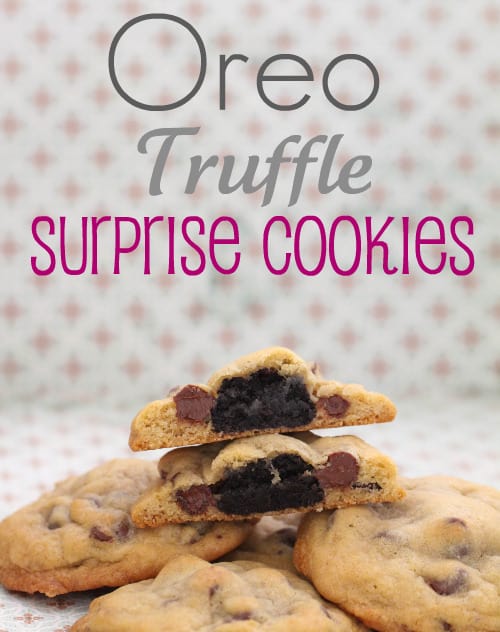 My Oreo Truffle Surprise Cookies came about October of 2010 and what fun they are. The truffle center is made up of crushed oreos and cream cheese. Oh yah! These do not disappoint.
Best Oreo Cookie Desserts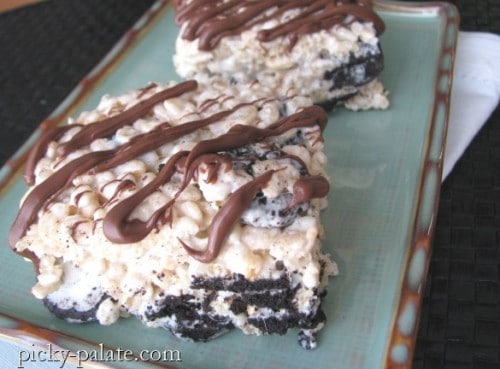 Way back in October 2009 I whipped up a batch of Cookies and Cream Rice Krispie Treats. They are a crowd pleaser to say the least. Great to bring to any party for any occasion.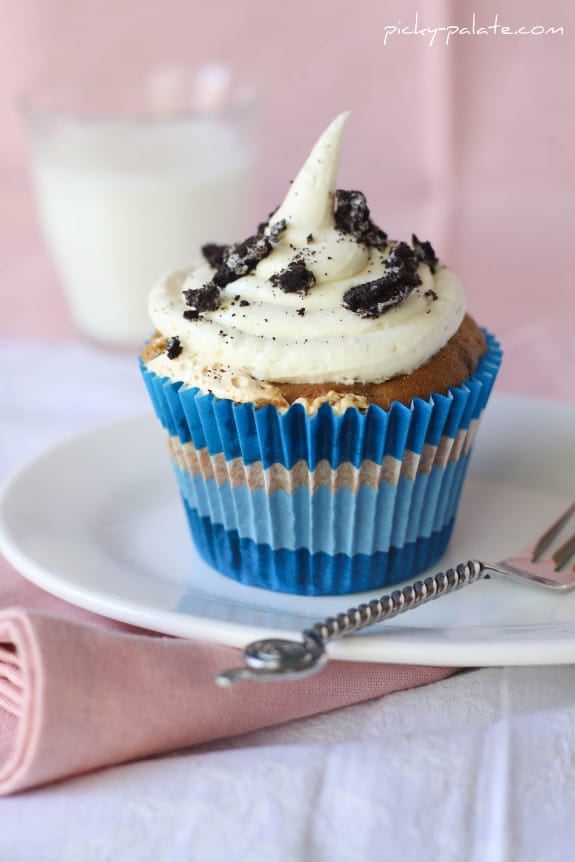 For my son's birthday August 2010 I made him these fun Fluffer-Oreo Birthday Boy Cupcakes. They are packed with Oreo Cookies, marshmallow fluff inside a delicious vanilla cupcake. Easy to prepare and full of personality.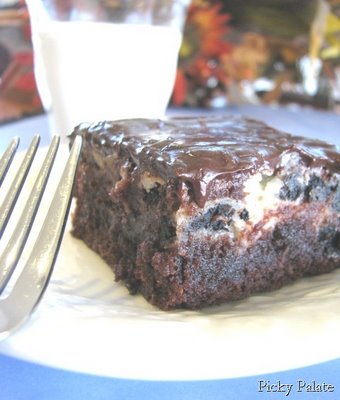 I get a kick out of my OLD photos back when I first started Picky Palate. Reminds me of how much I've learned over the years 🙂 These Cookies and Cream Swirled Brownies with Peanut Butter Ganache from May 2008 are one of my favorites! You may not be able to tell from the photo, but trust me, they are delish!!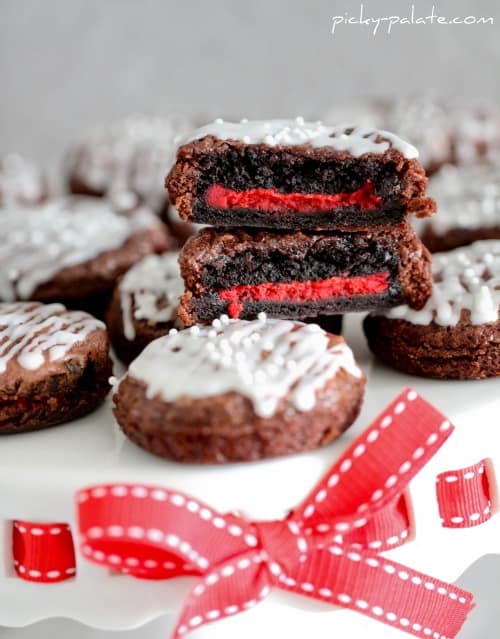 By far one of my favorite Oreo Cookie recipes on Picky Palate. These festive Brownie Covered Oreos were created December 2010 and I've continued making them since. They look so cute with the Christmas Oreos in the center and are perfect for packaging for gifts.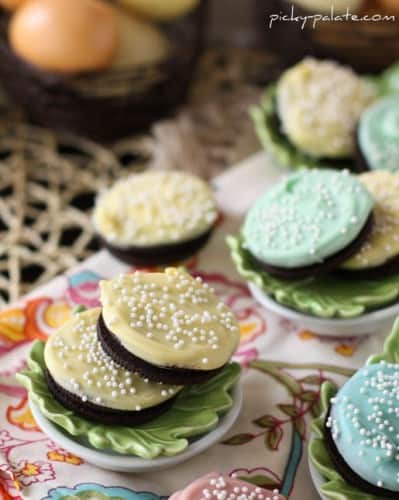 These White Fudge Dipped Easter Oreos were created March 2010 but can be dipped for any occasion really. They are adorable and great for gift giving. The kids love getting involved in the dipping too.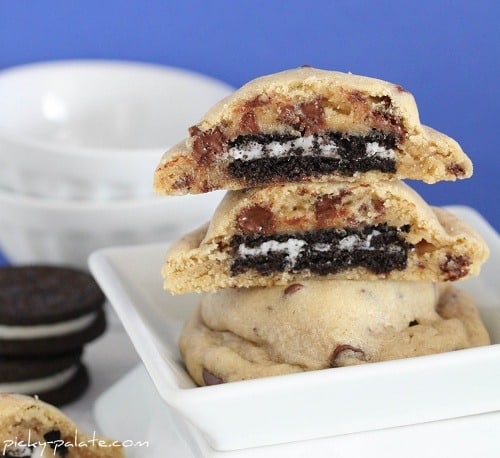 Ahhhh, my Oreo Stuffed Chocolate Chip Cookie from January 2011 have certainly made their way around the web haven't they? They even made the cover of my upcoming cookbook. There's no doubt about it….. they are decadent and fabulous and an absolute MUST make 🙂 Enjoy!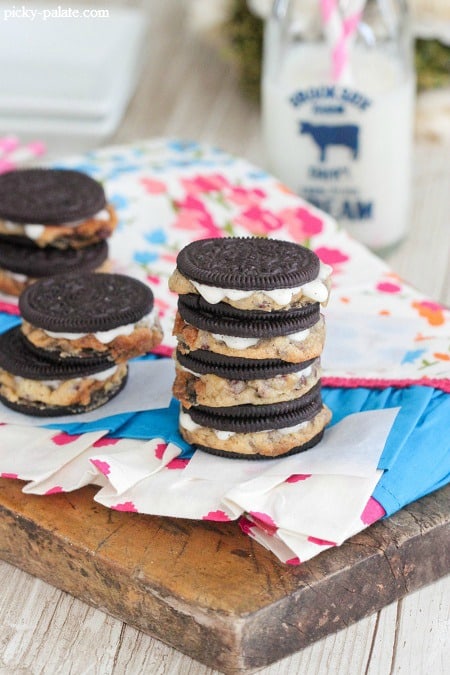 Last but not least is my newest Oreo creation from August 2012 that I call Chocolate Chip Cookie Stuffed Oreos. This is an inside out twist on my original cookie right above. This fun recipe takes just minutes to prepare and just a few seconds to gobble up. Great for packaging up for gift giving too!