These festive bars could not be more simple to prepare and let me tell you….everyone loves them! Great Fall dessert.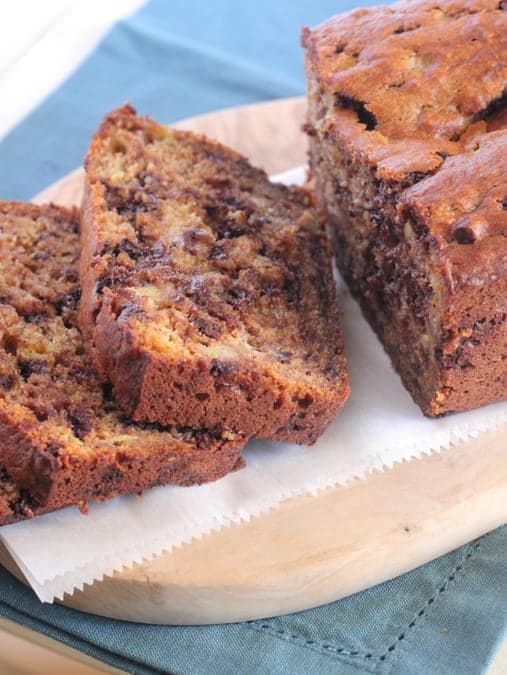 Pumpkin Chocolate Chip Banana Bread
I love playing around with banana bread recipes. This is such a great one. Perfect Fall flavors!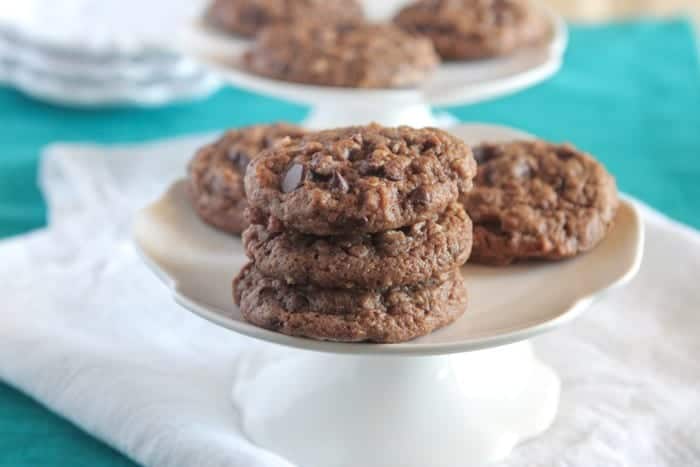 Double Chocolate Chip Pumpkin Oatmeal Cookies
Chocolate and pumpkin are so delicious together. These cookies have the perfect texture, give them a try!
Must Have Pumpkin Recipes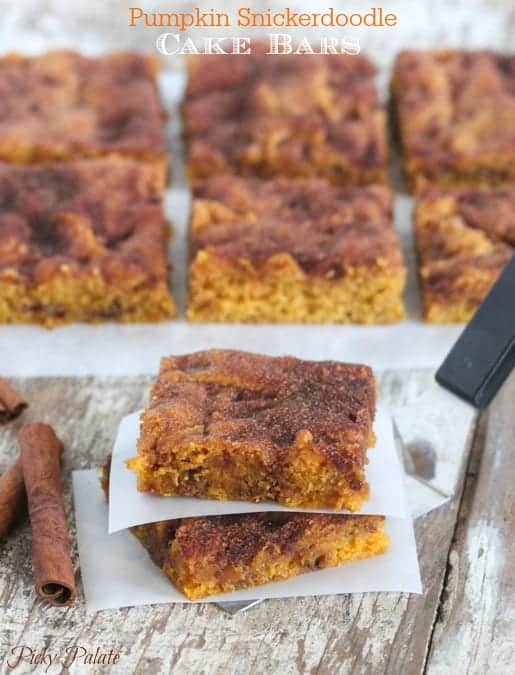 Pumpkin Snickerdoodle Cake Bars
I'm a little obsessed with cake bars. Pumpkin with butter and cinnamon sugar? Yes. Just yes.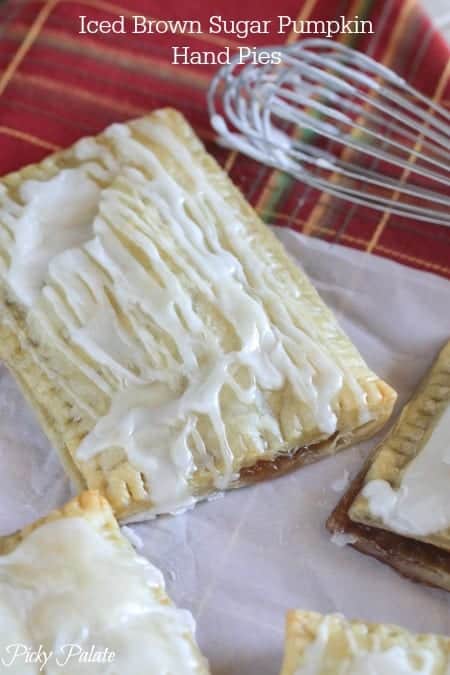 Iced Brown Sugar Pumpkin Hand Pies
These hand pies are so fun to serve for a holiday brunch. So buttery and flaky, a real hit!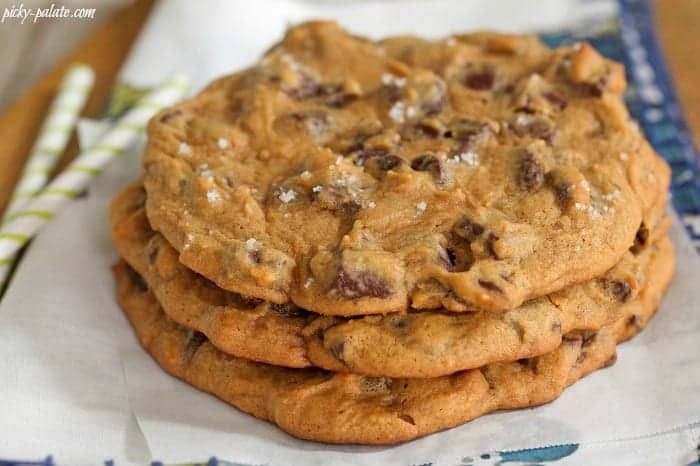 Giant Salted Pumpkin Chocolate Chunk Cookies
Making cookies is one of my favorite hobbies, so it was no surprise I developed this gorgeous cookie. Big and beautiful friends. It's a must make.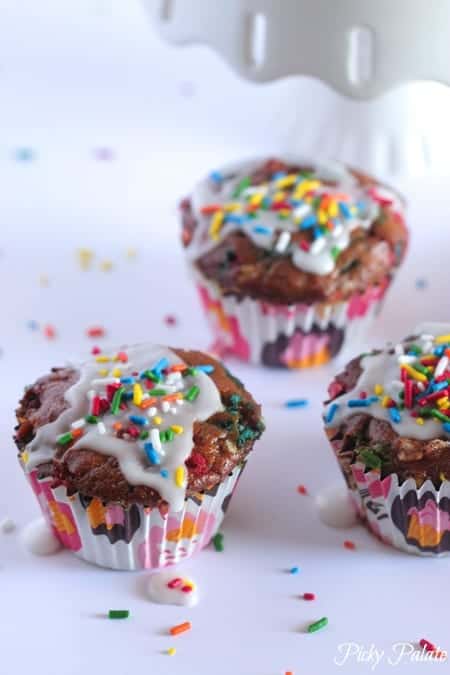 Pumpkin Spice Butterscotch Sprinkle Cupcakes
How fun are these colorful pumpkin cupcakes? Everyone loves these.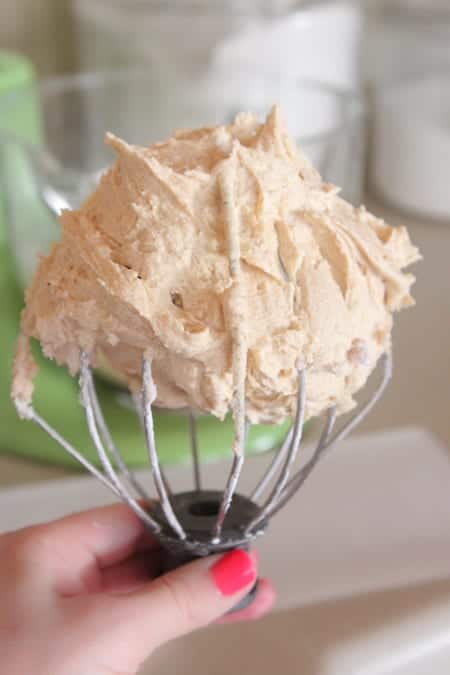 This is one of those frosting recipes that is good on EVERYTHING. From cupcakes to graham crackers, trust me, this one is fantastic.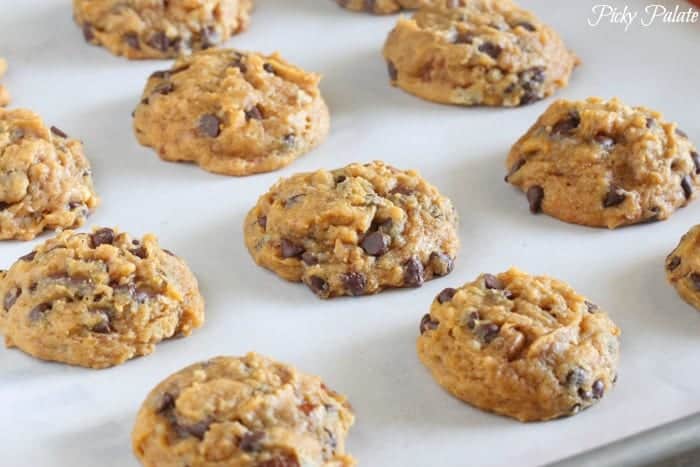 Brown Butter Pumpkin Pecan Chocolate Chip Cookies
If you haven't had brown butter cookies you are missing out. I LOVE this cookie recipe and I know you will too 🙂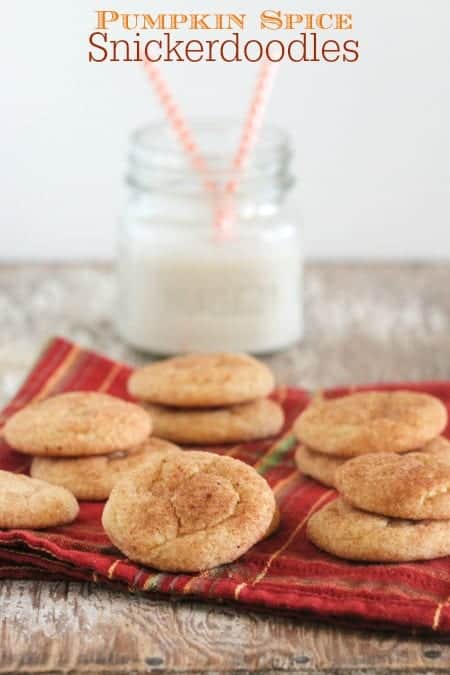 Snickerdoodles meet pumpkin spice. These are the perfect Fall favorite cookie.
The Best Pumpkin Recipes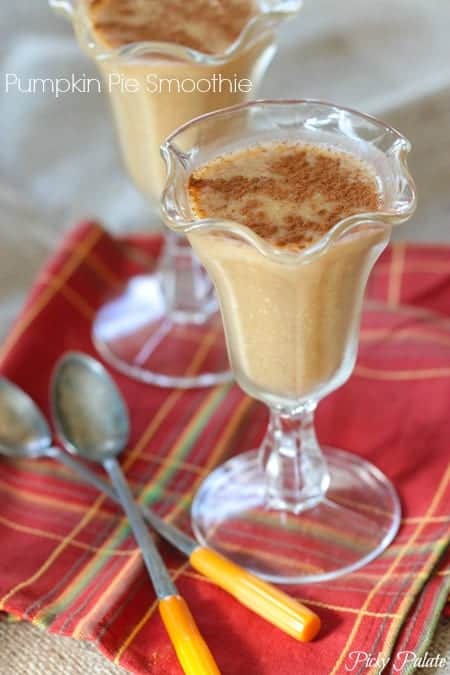 All of those delicious pumpkin pie flavors in a smoothie. The boys really love this one!
Peanut Butter Pumpkin Spice Chocolate Chunk Cookies
Who would have thought peanut butter and pumpkin spice was a thing? It totally works, gotta try this one.
The Ultimate Chocolate Pumpkin Cupcakes
Perfectly soft, chocolaty and irresistible!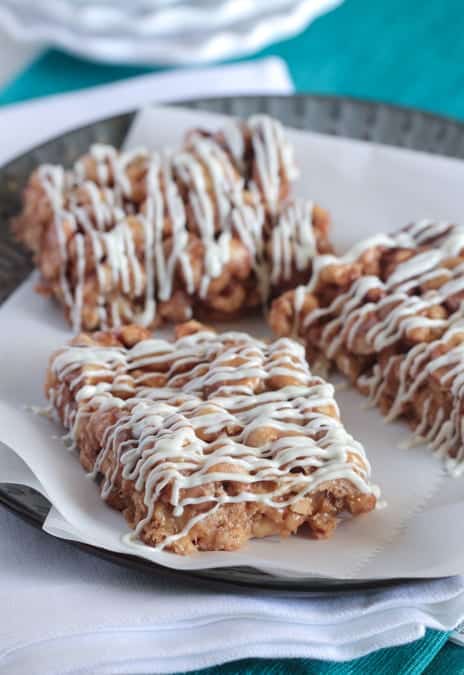 Peanutty Pumpkin Spice Toffee Bars
This is a great recipe to have the kids help make. Lots of great Fall flavors going on here.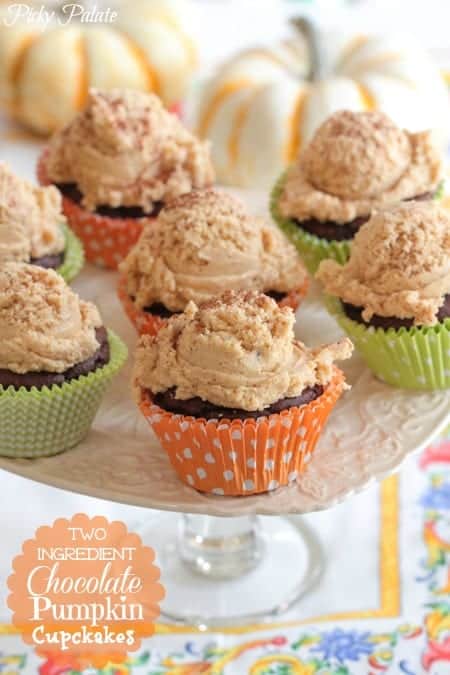 Two Ingredient Chocolate Pumpkin Cupcakes
Quick, simple and perfectly delicious. Hope you enjoy these fun Pumpkin recipes!
Pin To Your Favorite Fall Baking Board!