What a fun year 2011 was! Can hardly believe it's gone and now we are starting 2012. I put together my favorite recipes, one for every month of the year 2011. It was so fun looking back.
May 2012 bring us all happiness and joy all year round. I am looking forward to a great year……I can finally say my cookbook comes out this year, yay!!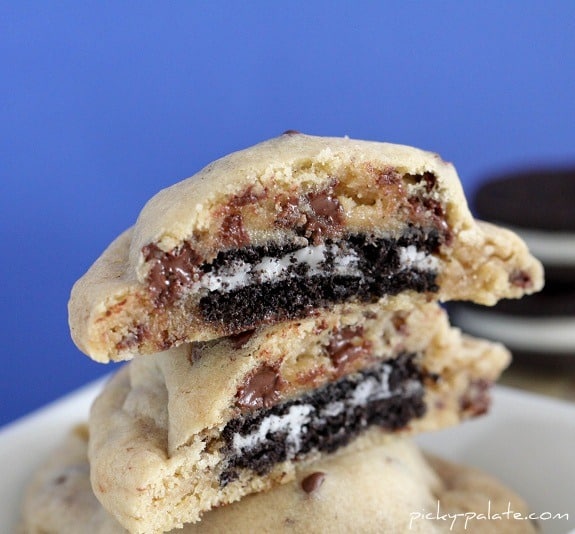 January
I will never forget my Oreo Stuffed Chocolate Chip Cookies that my mom and I made in AZ last Christmas break. I looked through her pantry and saw those Double Stuf Oreos and knew exactly what I was going to do….stuff em inside cookie dough! Needless to say this has become probably my most popular recipe 🙂 Heaven knows I've made these probably a hundred times, lol!
Oreo Stuffed Chocolate Chip Cookies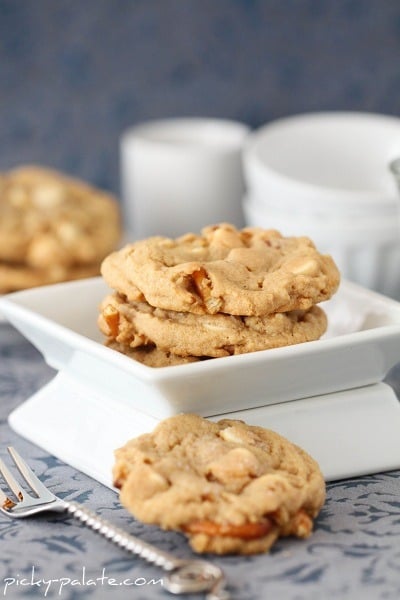 February
These sweet and salty cookies are one of my personal favorites. Something about crunchy sea salt on top of a buttery crisp peanut butter cookie makes me VERY happy 🙂
Double White Chocolate and Pretzel Peanut Butter Cookies with Sea Salt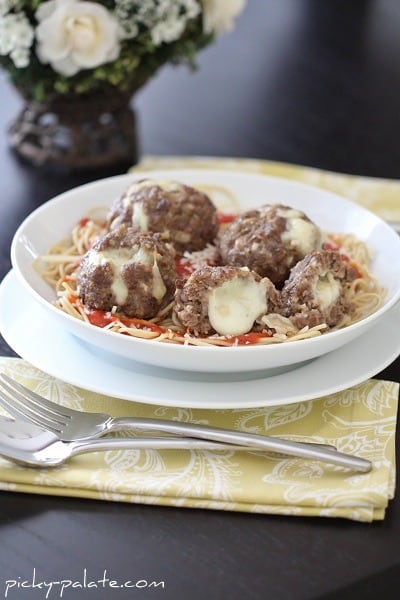 March
If you ask my kids what their favorite food is, chances are it will be these meatballs. Stuffed with little mozzarella balls makes them practically irresistible 🙂
Mozzarella Stuffed Homemade Meatballs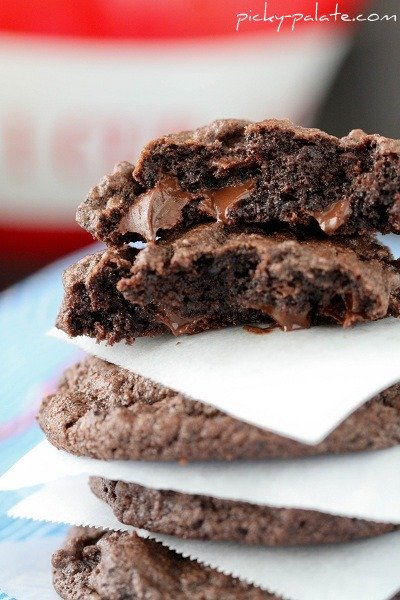 April
These chocolate cookies have crushed Oreos throughout which gives them a perfect chewy chocolaty texture. Love these!
Bakery Style Cookies and Cream Cookies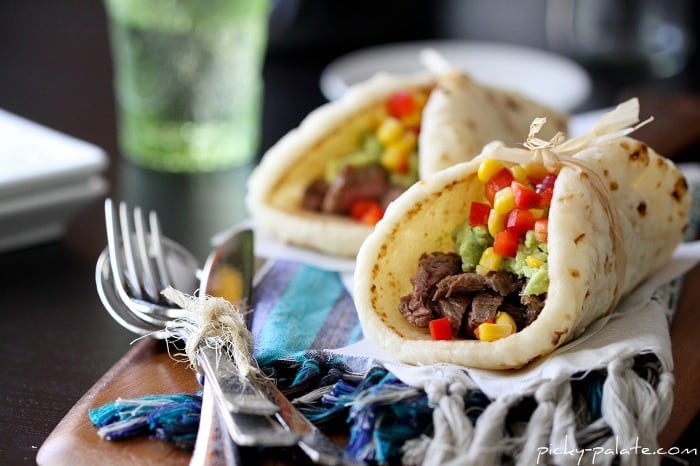 May
I remember making these tacos last year and we ate them so fast it was kinda embarrassing. These do not disappoint and I love how easy they are to prepare too 🙂
Restaurant Style Carne Asada Soft Tacos with Guacamole and Corn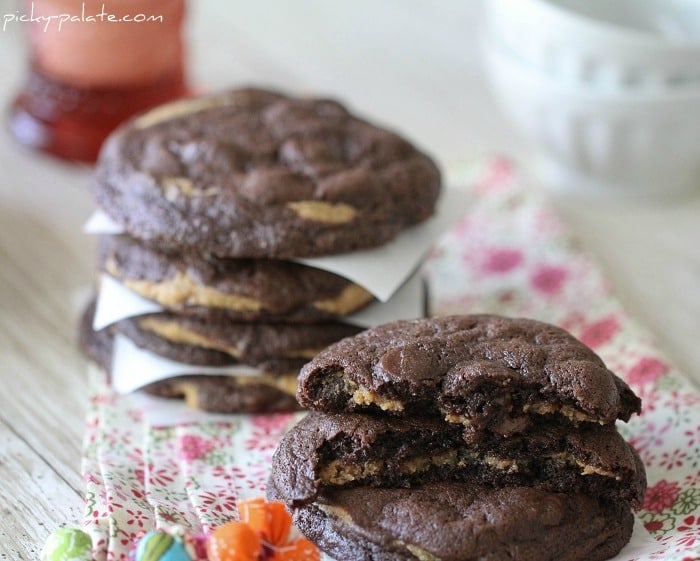 June
Once I made those Oreo Stuffed Cookies, I was stuffing cookies all year long! I did the Candy Bar Stuffed Cookies, Smore's Stuffed Cookies and these bad boys. They are all fabulous, but these are on the top of my list 🙂
Chocolate Fudge Peanut Butter Cookie Stuffed Cookies
July
I remember playing around one Sunday afternoon in the kitchen with my boys when we came up with these fun pies. They are too cute and delicious! I even had Lauren Conrad post them on her site! Fun!
Oreo and Peanut Butter Layered Baby Lattice Pies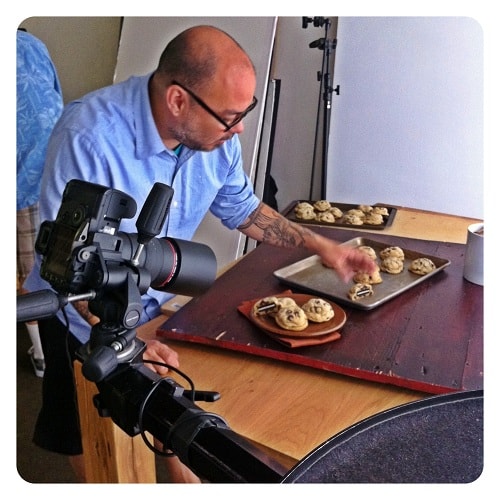 August
One of the highlights of 2011 was without a doubt watching Matt Armendariz and Adam Pearson Photograph and Style the Picky Palate cookbook! I was beside myself watching all the photos come to life. Can hardly believe my book will be out later this year, yay!!
Behind The Scenes Look Behind the Picky Palate Cookbook Photo Shoot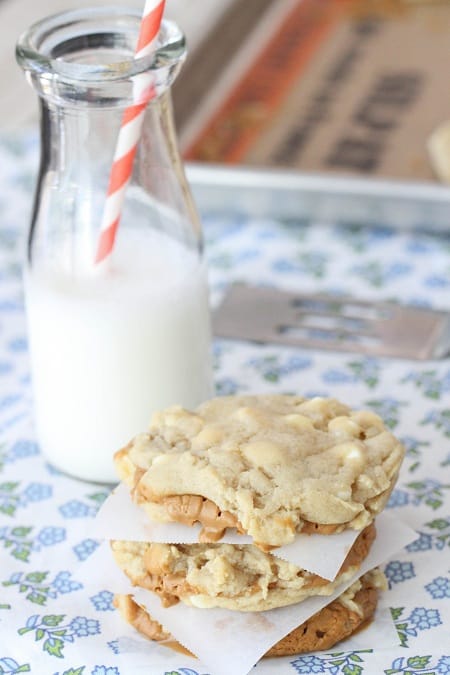 September
Told you I went crazy stuffing cookies last year! Biscoff Spread quickly became a household product that I had to have on hand all the time. It made the BEST stuffed cookies as you see here. If you haven't tried Biscoff, check it out….like now!
Biscoff Stuffed White Chocolate Chip Cookies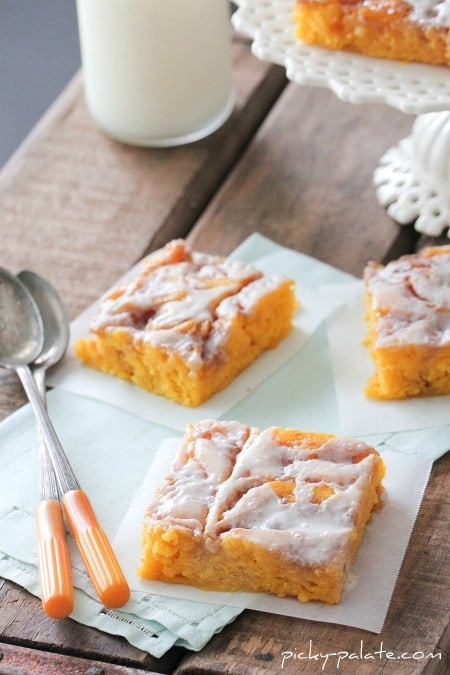 October
This sheet cake is hands down one of the best cakes we've eaten. It is so soft and gooey and tastes just like a giant cinnamon roll with a hint of pumpkin. LOVE! I will be making this cake every year without a doubt.
Cinnamon Roll Pumpkin Vanilla Sheet Cake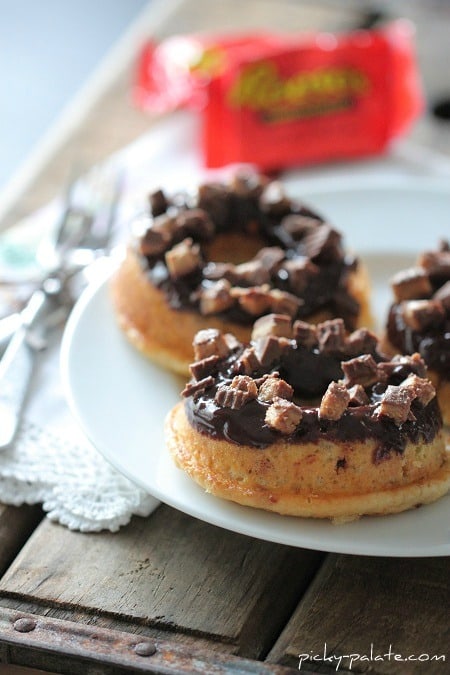 November
I LOVED baking donuts last year. I made dozens of them but one of my favorites was this sinful peanut butter cup one. And hey, it's baked so it's not so bad right? Lol!
Reeses Peanut Butter Cup Baked Buttermilk Donuts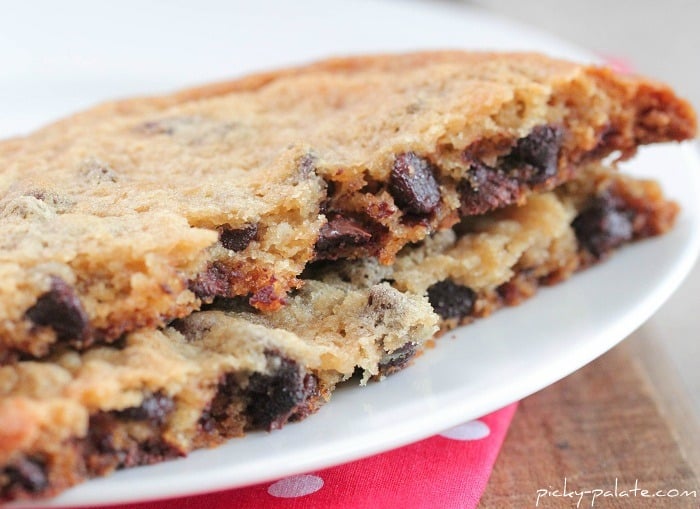 December
December was somewhat of a blur for me because we moved in the middle of the Holidays, but I will forever make this giant buttery crisp chocolate chip cookie. It makes just one perfect cookie and wait until you try it, yum!
Buttery Crisp XXL Chocolate Chip Cookie